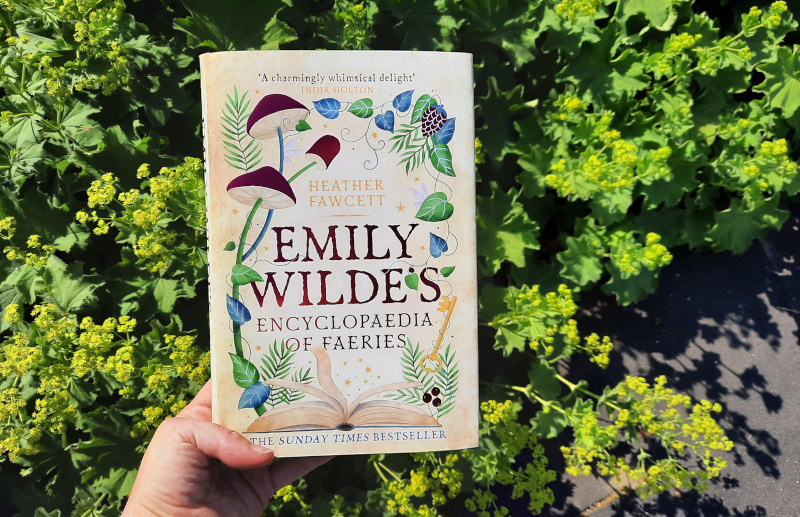 What a wonderful read this was! Truly delightful!
I find it hard to put in a few words how good this was. A true five star read. It was relaxing in it's whimsical lighthearted mood, with dark and mysterious edges. It reminded me both of the feeling from Howl's Moving Castle as of the Bear and the Nightingale. Not real wonder though, because Heather Fawcett originally writes Middle Grade books, and even though this one is aimed at adults, the feelings are the same.
As for the story itself, it has a bit of romance in it, and I was slightly scared that it would put me off. I don't particularly like romance stories. But the way this was set up, it made me all mushy and rooting for those involved.
I am glad this turns out to be a series, as I really would like to read more about Emily Wilde's adventures. She is such a nice character! Ofcourse she also has her flaws. Thanks to her quirky-ness, she is not great with people. Her focus is on her study mostly, and she often brushes them the wrong way. In the end though, they become her found-family and she doesn't understand how that happens. I love that confusion, as us quirky people can relate to!
The bit where my feelings for the Bear and the Nightingale come in, is where the Fae are involved. They have all kind of functions, characters, history and so many stories, just like the folkloric spirits from Katherine Arden's tales. I haven't found a good read like that in ages, so I am very happy to finally found it in this.
I don't know what to tell you more, to make you want to go read this, but please do! It truly is recommendable! 😀