Wow wow! July has been a good reading month! It was also the month of Deweys Reversed readathon, which I have enjoyed very much again. But both the amount of books, as the overal rating of July are pretty impressive (to me). I feel content with what I've read, even though a couple of them weren't so interesting at all. Most of them though, were 4 star reads. 😀
Work is still pretty busy, and I am not sure how I managed to get so many books in. But heej, I am not complaining either! I enjoyed the ride very much, and both got back to some "forgotten" series I was working on as cleaned some books from my own shelves. Which is pretty good, because I also bought "a few" again and had to reorganize everything thanks to that. You know how it goes. 😉
But let's dive into the books shall we? So what have I read this June?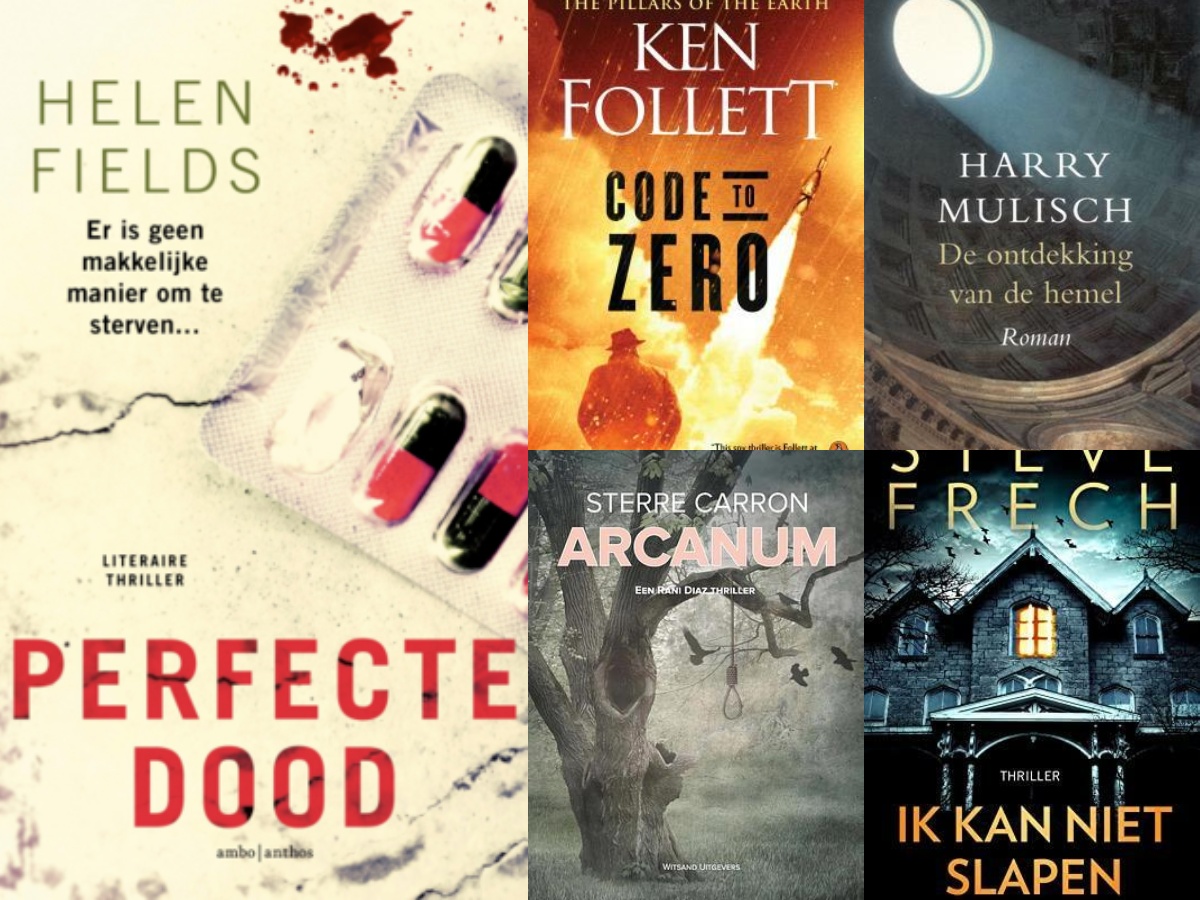 #56 Perfect Death, by Helen Sarah Fields (Dutch, 3.5 stars)
I like this series, but I don't love them. The stories are good, it's written well, but when I don't read them for a while, I don't get the urge, I don't miss them, it isn't like I can't stop thinking about them and wonder what happens to them next. So even though this series is good plotwise, I can do quite a while without them. As this has proven, because I read the last one almost a year ago…
In this third one, three stories intertwine each other, and all of them are pretty well-done. There's a bit of frustration when cases are not progressing as wanted, and there's a lot being done outside of the law because of that. I think that's the main purpose of this book. They are people, sometimes they make mistakes. How they live with those mistakes is probably told in the next one. Who knows when I'll get to reading that?
#57 Code to Zero, by Ken Follett (English, 3.75 stars)
I've wanted to read a Ken Follett for a while now, and this was a good first. It's been a while since I read a good Cold War Spy thriller, and this truly was a good one! I found it slow, even though it's supposed to be fast-paced, and you don't always know what's happening or why, but this is been set up real good. Main character Luke has discovered something, but now has lost his memory and must rediscover who he is, what happened and why it happened. It's sad, some bit are tense, but it's mostly challenging his entire personality. Very captivating and hard to put down!
#58 The Discovery of Heaven, by Harry Mulisch (Dutch, 3.75)
Since I am doing great with my reading goal, I could afford to spend some time with a longer read. This one has been in my cabinet for years now, and I remember reading it when I was younger. And enjoying it too. Over at the FNL Discord a spontaneous readalong popped up, and after DNF-ing another read I decided to join in.
#59 Arcanum, by Sterre Carron (Dutch, 2.75 stars)
Well, this was a dud. This is not my writing style. The plot itself was okay, but the writing style really bothered me. Most of the sentences were very short, which made the story feel very distant. I won't pick up any of these author's other novels, even though she normally scores high ratings.
#60 Nightingale House by Steve Frech (Dutch, 4 stars)
I saved this for during Deweys Readathon and I'm glad I did because I finished it in one go! It's tense, it's fast paced, it's both historical as mysterious and the best thing about it is that it is about a haunted house. The main character is an author himself, one of the horror cliche's I really enjoy! I liked this one so much, I might look for other works by Steve Frech.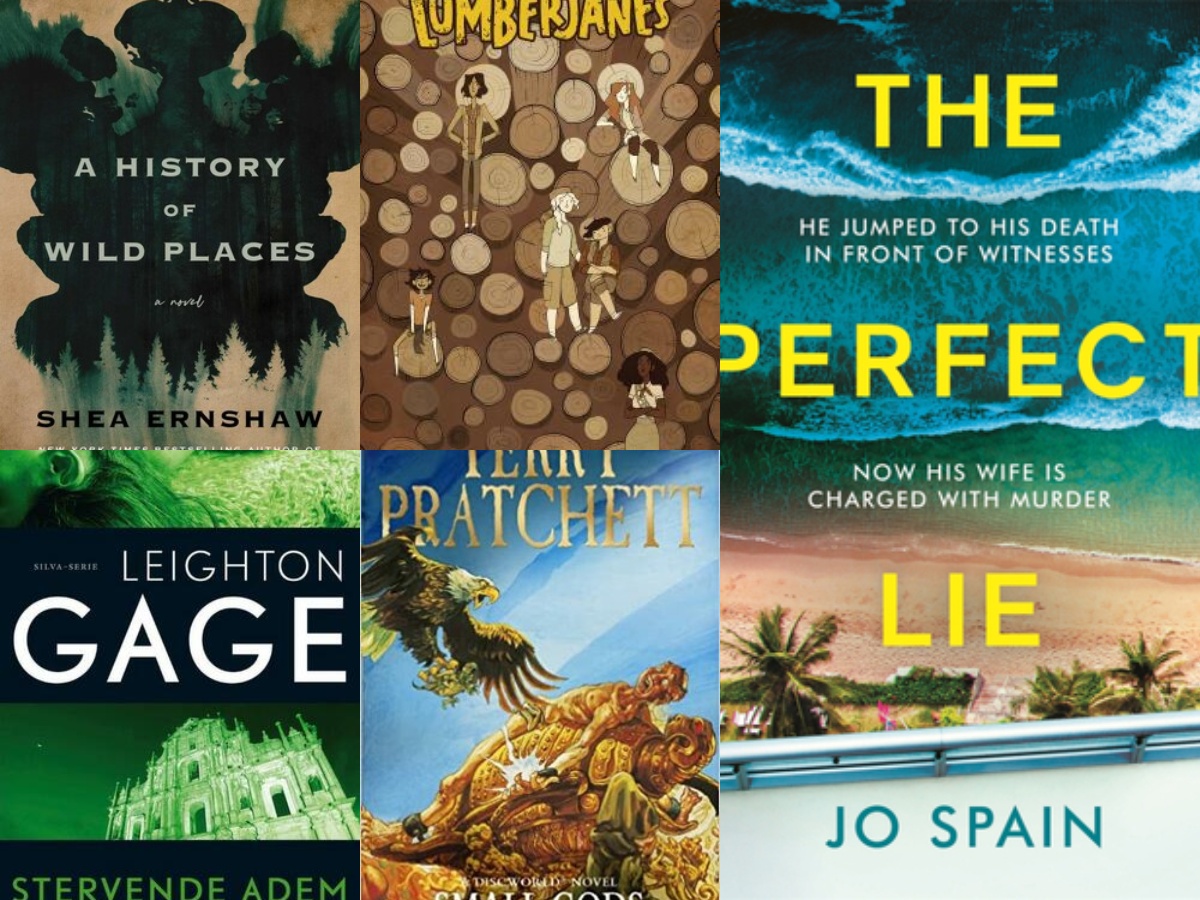 #61 A History of Wild Places by Shea Ernshaw (English, 3.5 stars)
This was not what I expected. It was promoted as a "riveting, atmospheric thriller that messes with your mind in the best way", but sadly I found it rather predictable. I did enjoy the writing style and the way the story was set up, but it was nothing "spine-chilling". It was mostly, just a bunch of people living in the woods. Interesting enough on it's own, I must admit, and if this book wasn't so hyped up, I could possibly have rated it higher because of lesser expectations.
#62 Lumberjanes volume 4, Out of Time (English, 4.5 stars)
Oh how I love this graphic novel series! I already want to buy the next bunch of volumes, even though I still have one left on my shelves to read next month. This edition was all the things. Adventurous, mysterious, a bit tense, a bit sad, and most of all, lighthearted and FUNNY. It was the perfect ending to Deweys Readathon, with only a few loose threads who I am sure will be pulled together in coming volumes.
#63 Dying Gasp, by Leighton Gage (Dutch, 2.75 stars)
I've got not much to tell you about this one as it wasn't very special. The writing isn't bad, and it has a relaxing pace, but the overall story wasn't really interesting. This is a typical in-between book for a palet cleansing reading day. And it has already traveled along to a Little Free Library.
#64 Small Gods, by Terry Pratchett (English, 4 stars)
Where you wondering when I would pick up the next read for #AroundtheDisc800? Yeah, me too! For some reason, I wasn't looking forward to this one, and it took me a while to get into all of the new characters, but… IT WAS FUN! This is a standalone in the Discworld series, about believe and philosophy, and like many other Discworld novels, the nature of humankind. It was both reflective as very funny, and I'm actually sad it was a standalone and we won't get to meet Brutha again. I guess I'll have to reread this instead!
#65 The Perfect Lie, by Jo Spain (English, 4.5 stars)
Wow, what a thrill! This is one of those books you can only read once, when you don't know a single thing about what will happen next. Really well-done, and there's the fun bonus to find the title of the book somewhere in the story. If you haven't read it yet, but you do enjoy a good plot-twisting thriller to preferably read in one go, this one is recommendable. It's tension for sure kept me up past bedtime!
So those were the books. How has your reading month been? Have you read something recommendable? It doesn't have to be anything like my reads above, I'd love to broaden my horizon! And if you have read any or something similar to the ones listed here, how did you feel about those? Tell me all about it in the comments!