In my early teens I was an avid postcard crafter. There was a mass hype where you saved and collected all kinds of tea envelopes to use for folding techniques to make awesome postcards with. I was really really good at it and even years after the mass craze ended I still had boxes full of the collected tea envelopes to fold with. Maybe I still have some of the postcards we made back then…
Sadly the craze ended due to tea companies changing their envelopes in a way they weren't colorful enough anymore to craft with. I still think it was a bad mistake of them, also economically, as the brand-love ended and tea just became tea again. But that is mainly based on the many amounts of tea I bought extra to get that one color of envelope I needed for a project. It was massive fun.
As I am getting healthy and back to who I am, remembering the stuff I used to do as a kid, you know the natural loves that come easy to you, I started to make some of my own postcards again in autumn. Specific stuff I could send to my penpals and add to swaps that were going out. I didn't want to make it too difficult for me at once, so I chose a simple 3D-technique, which basically means to tape certain images on top of each other first and on a postcard later. Start with low expectations and all, because knowing myself I wouldn't take it up again if it would be failing my first tries.
I didn't though! And it was a very fun process! To make the entire postcard entertainable I would have to add a backdrop to the 3D-figurines and this was I discovered maybe the most fun way to relax when I was ill and frustrated. My penpallers also really enjoyed the cuteness factor.
Below are two of the postcards I made, sadly I can't find a picture of the first one I did, which had a lovely squirrel drinking a hot beverage on a red backdrop filled with handcrafted glittery hearths.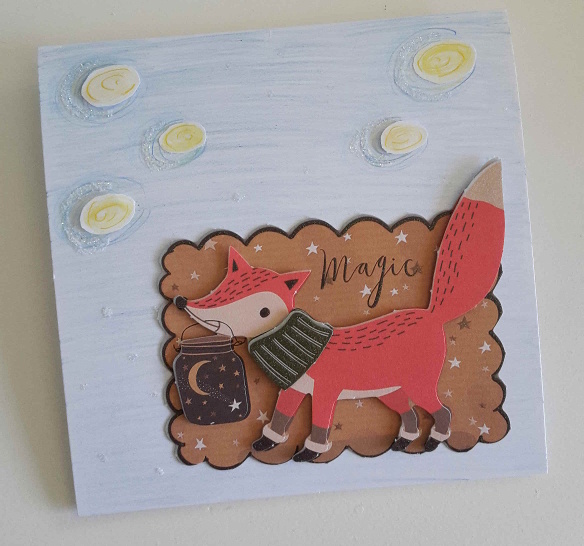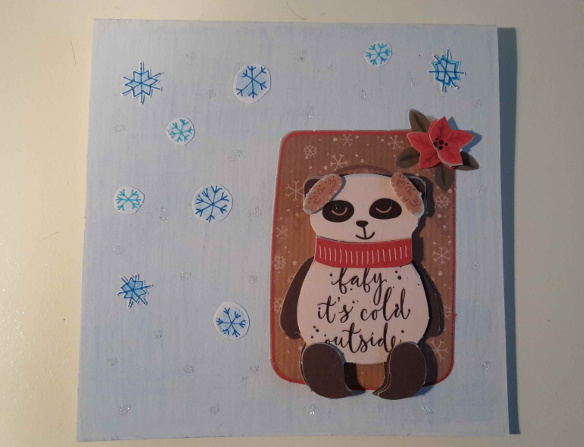 I am looking forward to make even more postcards and develop this art again. But what about you? Do you make your own postcards? What technique do you prefer? Tell me all about it in the comments! I would love to read about it. 🙂