My twentyfourth day of cheer was: a giant Christmas cracker! We have added this to our Christmas Eve dinner festivities. So good!
Yesterday's tea was the last tea of the Sonnentor advent calendar. It was a "Heavenly Christmas Delight" tea, with cinnamon, lemon balm, blackberryleave, orange peel, apple, liquorice root, cornflower and calendula. It smells earthy with a hint of orange and cinnamon and the color is a dark orange. The tea tastes very orangy. Which is good, because I'm currently obsessed with an orange and cardamom tea! This one is sweeter though, thanks to the cinnamon and liquorice root. I really like it!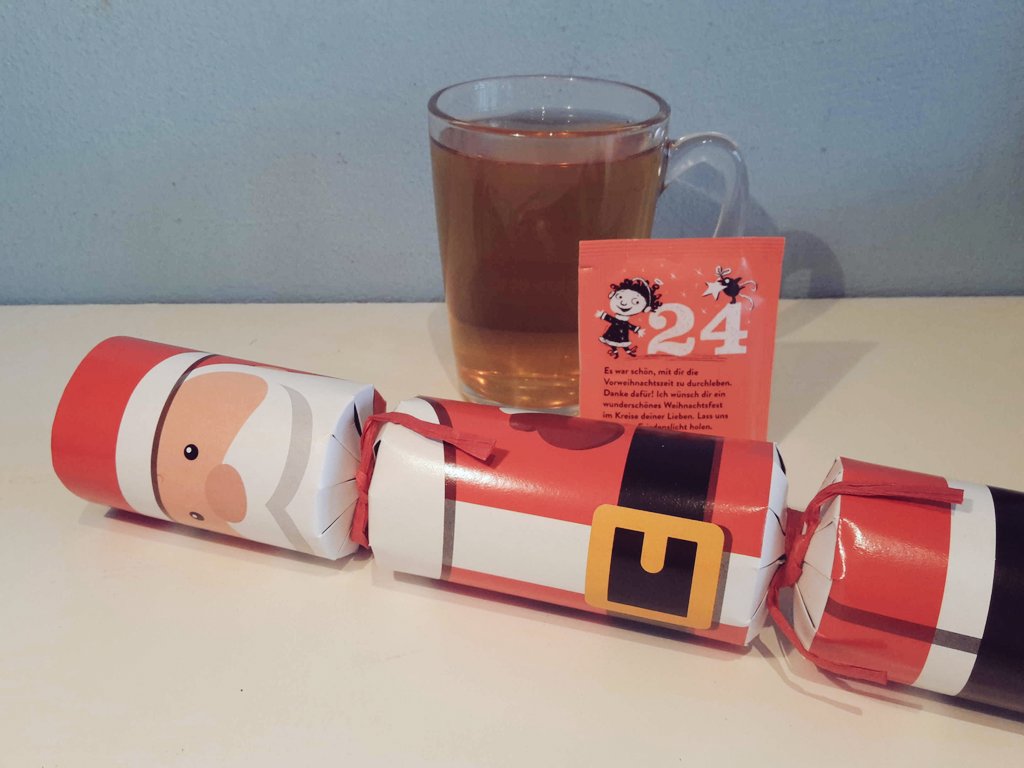 And today, my twentyfifth day of cheer, is (and yes, I'm still wearing my Christmas cracker crown) the DVD of Terry Pratchett's Hogfather!! Didn't expect this after also being gifted the book. Thank you Kate, for putting together all these lovely days of cheer. It really made my season festive!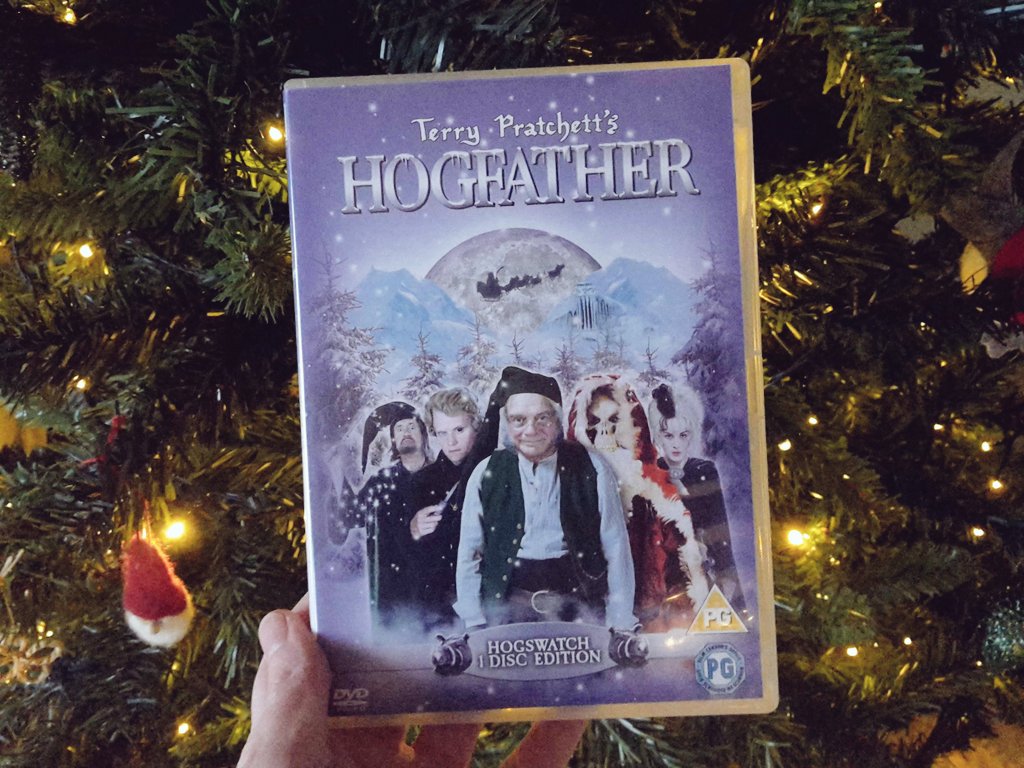 Review of the Sonnentor advents tea
I really enjoyed the Sonnentor advents tea. Every sachet was festively colored, with a woodland drawing and a small text. As it is a German brand the texts were all in German, but on the backside were English translations. Each of them was folklorish, little tales about old customs, midwinter traditions. It felt a bit like reading someones diary notes.
The teas themselves were good too! I gave a review every day, so I won't do the same again now. As a herbal tea drinker I am used to many blends, but some of these were really surprising. Combining the tea with the 25daysofcheer presents was a good incentive for me to start doing yoga again, but what I loved the most about it is that it gave me something to look forward to every morning. I like this as a new tradition. If I can get my hands on this tea again next year, I will certainly do this again!

Today is Christmas! Yesterday my partner and I celebrated a cozy Christmas Eve day together and today is the day we celebrate our big family dinner. This year will of course be a bit different. Instead of coming together with about 18-20 people, we are celebrating small, with 6.
I'm really looking forward to being together because I haven't seen much of them (or anyone) this year. And because it's so small we can do a traditional dinner, with stuffed chickens, roasted tatties, brussels sprouts, mincepies and my bacon wrapped beans, cooked pears and brownies. Yes very British, we even have Christmas crackers! 😀
We decided not to do our secret santa gifts this year, but I couldn't… I had to wrap! And after being spoiled by the 25-days-of-cheer swap, the tbtbsanta swap and my partner I wanted to give someone else a bit of cheer too. Everyone can use some extra! I also cooked a lot extra these last few days, to hand out Boxing Day dinners to the singles.
By the time this post gets published we are already attacking the snacks and exchanging our gifts, but I wish everyone, even if you are unexpectedly alone this year, a Cozy Christmas!