As the end of the year approaches it's time to look back at my reads from 2020. And I must admit, it wasn't bad at all! The two lockdowns, cancelling of many appointments and a fair bit of self-isolation gave me more time for reading. In preperations of next year, I uploaded my Goodreads export to Storygraph. It states I mainly read fiction books that are mysterious, dark, and reflective. Very accurate!
I read 84 books with a total of 26.000-something pages. To be fair, 3 books were DNF-ed and I am still currently reading 1 I don't plan to finish before New Years Eve. Even so, I read far more than previous years! And also went over my challenge to read 70 books. And… since we still have two more days, I might manage to finish another read!
My shortest book was a book about handlettering with 95 pages and my longest book was Black House by Stephen King and Peter Straub with 656 pages (both good reads!). My average page count was 317 pages a book. Which is less than previous years (337 and 356).
My most read authors were Terry Pratchett (7), Agatha Christie (5), Stephen King and Karin Fossum (4). Of all my reads this year 35 came from the library and 38 were ebooks. The rest of them were either owned books or books I found at free bookspots.
I joined two readathons: #startonyourshelfathon which I wrote about earlier, and the IGGPPC Bookworms Geeky readathon, which actually ends at the end of January 2021, so I can still finish a few. I liked doing both of these readathons. The first made me read many of my previous owned books and I am thinking of doing something like this again next year. The second was fun too, luckily as I designed it myself. As written above, I am currently still short 4 books, but hope to at least finish 1 more in January.
My average rating of 2020 reads was 3,4 stars. I was surprised by this, because I remember having read many good stories. But looking back, my best reads were mostly in the first few months of the year. After that I started reading more easy books, less exciting or emotional ones. I only realise this now, but apparently the need for some predictability and not too much thinking was needed. It's like mindlessly bingewatching some television series, but with reading. Feeding the habit, more than feeding the enjoyment. But still, 3,4 stars isn't bad, it was mostly the amount of 2-star reads that really surprised me.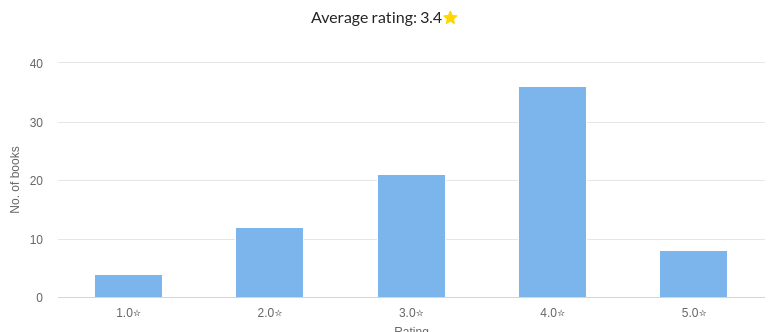 But, let's get to the fun stuff! As I have some recommendations for you. My top ten favorite reads of 2020 are:
Bluebird Bluebird and Heaven, My Home by Atticka Locke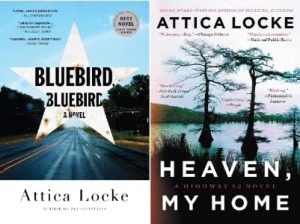 Both of these, especially the first one as I didn't know what I was getting myself into, were really refreshing. Both were realistic complicated murder investigations. Sometimes crime novels seem so easy, clue here, clue there and the investigation is done. With Bluebird that's not the case. It's a complicated story unfolding in a small town where everyone turns out to be tied together in ways they themselves not even dare to say out loud. At the final ending it was clear that this would turn into a series, and made me ache for more.
Luckily, I didn't have to wait long. And again was a true pageturner. I love how the Texas culture and history are woven into both stories. I'm a white European, so slavery and rasicm are pieces of history that are always hard to grasp, but the way Attica Locke brings it to the table in these stories make me feel like Ranger Matthews when he's running through another wall.
The crimes on itself are pretty spectacular too. There is so much mystery and hidden history in them, nothing seems easy, it's always a big entanglement of complex happenings. It's so well-written it amazes me.
The map of salt and stars by Zeyn Joukhadar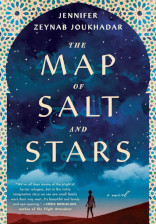 This book was recommended by a penpal and oh was she right!! I loved this Middle-Eastern storytelling, it's a trade our Western society has either failed to learn or forgot, which is both a real shame. The travels of both parties in the story, both current-time as historical, are interesting to follow. And having seen many documentaries about these biblical regions when I was younger it was easy to picture them in my mind. There was also a fair amount of mythology throughout the story, I loved how the mystical journey intertwined with the present time journey, which were both so adventurous but for very different reasons. And the braveness of the girls… the book made me cry multiple times. Despite all the horrible things there was a double happy ending and in this case it was well-received. I would happily reread this one again.
The travelling cat chronicles by Hiro Arikawa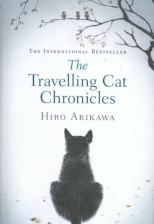 I love books about the friendship between a human and their pet, cats especially and this one, about the roadtrip through Japan of Nana the cat, is top of the list. At the heart of this book is a powerful message about the importance of kindness. It shows, above all, how acts of love, both great and small, can transform our lives. I cried a lot, the entire last two chapters. I was glad to be alone because I wouldn't have been able to explain why. This book is just amazing.
Roses of May and the Summer Children by Dot Hutchison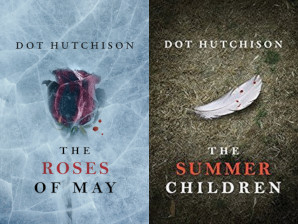 I read the first in this series late last year and couldn't wait to get my hands on the second. I just love this series! It's so emotional, so full of suspense but most of all, so real! The psychological part of being a victim and dealing with that the rest of your life feels so f*cking real… it's almost unbelievable. And the way the first Butterfly story is incorporated in the second Flower-killings and third Summer Children is amazing. I only recently got my hands on the last two in this series. I'm sure the fourth Vanashing Season will appear in next years top ten!
The shadow land by Elizabeth Kostova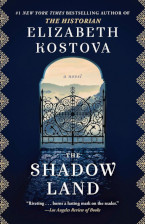 Elizabeth Kostova does it again! Although this book is a work of fiction it feels very real and in the current world also very on-topic. I didn't actually know where the book would be about so this was a pleasant surprise. The growing friendship between the two main characters (in current time) was also interesting to explore and follow. But the main story of the mystery and the "book within the book" were absolutely thrilling! Even though I did like the subject of the Historian more, the Shadow Land is one I would advise to anyone who wants to read some Balkan history fiction.
The chronicles of the one trilogy by Nora Roberts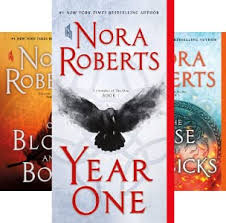 Again, a complete series. I started reading the first one when the covid pandemic just started spreading the world and I was recovering from a flu-like illness myself. I didn't know Roberts wrote apocalyptic dystopian supernatural fantasy, and even though I gave the first book only three stars, the complete series have had an impact on me this year. I read the second book, almost as once. The story line becomes more focused, even thought there still are some unexplained gaps and of course there are better fantasy books, I felt a lot like I was reading a bunch of cliches stitched together. I think it's the emotional part that lures me in. It was good to read about New Hope city. And even though I am not a romance reader AT ALL this apocalyptic paranormal love story made me cry SO MANY TIMES!
Going Postal by Terry Pratchett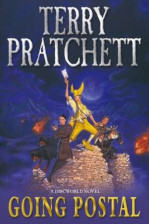 While I loved the Watch series, I do think this one is top of my list when it comes to the Discworld novels. Discworld novels always take me a bit longer to read than other stories but I am glad to have finally met Moist von Lipwig and his crew of the Post Office. This was truly a wonderful and lighthearted read, about the power of a written letter. Something I as a snailmailer can relate to. The big surprise were some really good references to 80's hackers which I quite enjoyed.
The Lost Man by Jane Harper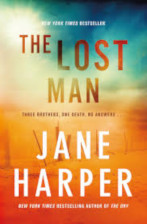 There are hardly any writers where I've read ALL books from. Jane Harper is one of them though and her stories could easily have happened for real. I read my first two last year and this year it was time for The Lost Man. It again, didn't dissapoint! The story unfolds in a realistic pace, not fast but also not too slow. It keeps you wanting to read on just another page and just another chapter and before you know it, it's a couple of hours later. I have never been to Australia but the everyday lives in the outback sound plausible, with normal everyday worries under a hot sun. What happened to Cam is something long hidden, and when you finally get to the truth you can't help to shiver. At least I couldn't.
Of course I can go on a while, listing books like Samuel Bjork's I'm traveling alone, Terry Pratchett's Hogfather and Thud, the previous mentioned Black House by Stephen King and Peter Straub, Anthony Doerr's All the light you cannot see and all my 4-star ratings… 😀
So what about you? Have you read any of these or are they on your TBR? What are your favorite reads this year? Let me know in the comments so I can check them out!