I AM SO CLOSE TO MY GOAL!! I read less pages in August, but still managed to make it 9 books. Two of the are graphic novels, and some where short, but others were long. But… as of now, it's only 9 more books to my goal of reading 100 books this year! Whoa! I can hardly believe it. I have never before read this amount of books in a singel year, and the year is not even over? Like… what will happen after I hit that sweet spot of 100? With probably still 3 more months or maybe even less, to go? I'm treading on unfamiliar land soon. :-p
So what have I read this August?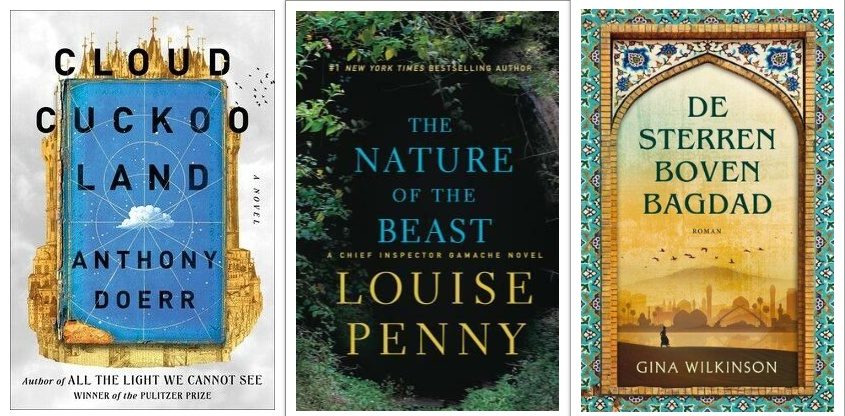 83. Cloud Cuckoo Land by Anthony Doerr (4.5 stars, Dutch)
Something is keeping me for giving this book a proper five stars, but before I was even halfway through, I was already convinced I needed my own copy, to read and reread it again. It could be pretty slow at some parts, but I flew through the pages! If you haven't read it yet, you should really add this to your TBR's.
84. The Nature of the Beast by Louise Penny (3.75 stars, English)
Yes, another Chief Inspector Armand Gamache. With spy drama! In Three Pines! I was so excited at first, but the story took way too long for me. Where I normally find comfort in these dark mysteries, this one sadly resonated a lot less. It is however, well-written and you'll get to know some of the characters even more.
85. When the Apricots Bloom by Gina Wilkinson (3 stars, Dutch)
This book was on my TBR for a while. I always love literary historical fiction from the Middle-East, a region of ancient old story tellers. This book however, didn't match up. It was just a sad story about three women in Bagdad during the Hussain regime. Not the story-telling magic I hoped for. I made the mistake of choosing a book in the right region, but written by an American instead…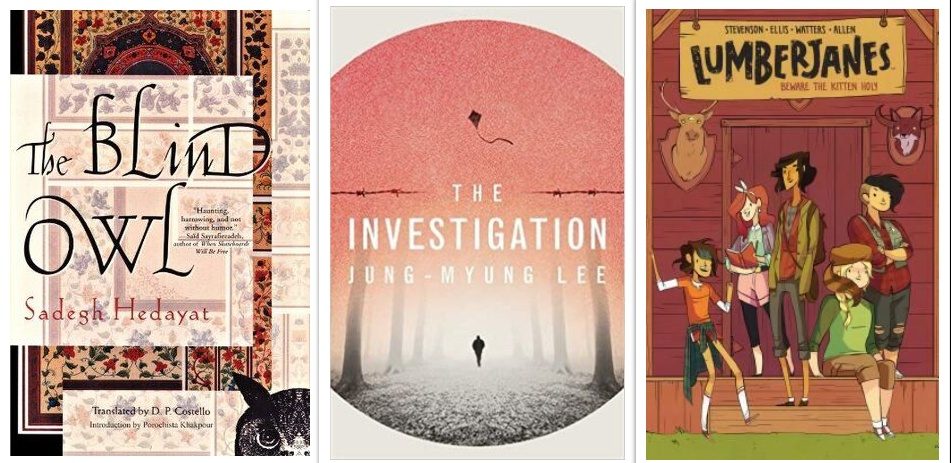 86. The Blind Owl by Sadegh Hedayat (3.75 stars, English)
This dark Iranian story could be a beautiful tragic play! Written in 1935 it touches subjects of obsession, delirium, and of course death in a poetic way. This book is art. Story telling magic right there in your hands! Too bad it's so incredibly slow…
87. The Investigation by Jung-Myung Lee (4.25 stars, English)
I don't know what it is this month by picking slow-paced books but… This was beautiful and certainly not what I expected from a murder mystery. This novel isn't just about researching the death of a prison guard, but his life before it. It's about books and poetry a lot, and how they can change a person. Really captivating!
88. Lumberjanes, Vol. 1: Beware the Kitten Holy (4 stars, English)
89. Lumberjanes, Vol. 2: Friendship to the Max (4 stars, English)
My first graphic novels! After years of hearing about these, I finally bought myself these issues. And no regrets! It was a wonderful read. It's even gets a bit weird. I have truly enjoyed it! Glad I bought the second one too as the story continues. Truly wholesome. And magical. And campy! I really like these and will certainly get myself all of them in the future.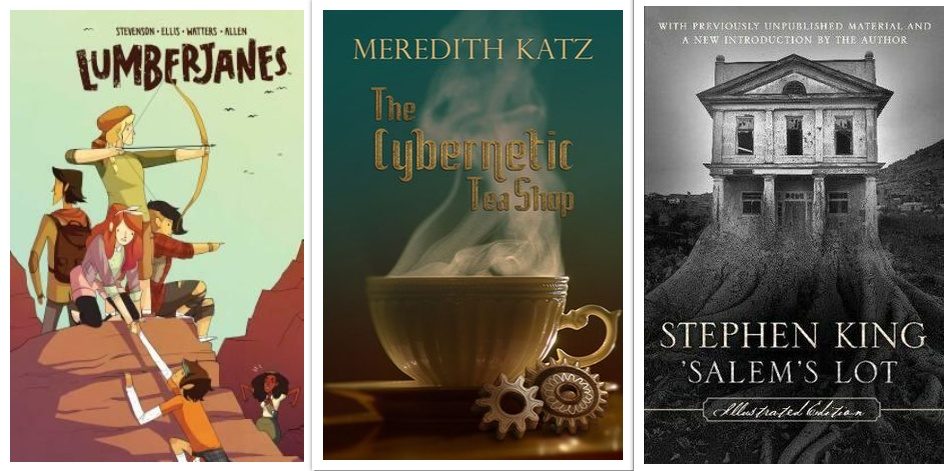 90. The Cybernetic Tea Shop by Meredith Katz (3.5 stars, English)
I don't like short stories, I don't like scifi and I don't like romance. But for some reason this was quite a pleasant read. A fun surprise!
91. 'Salem's Lot by Stephen King (4 stars, English)
A reread! Because it has ties with the Dark Tower series. Right away it felt like coming home to a book. I wasn't expecting that. But it was nice. I enjoyed the creepiness factor, A LOT. This is a perfect read for september, so if you have never read it yet, right now is the time!