Last month of the year is ahead! And… I have reached so many of my goals, that I will be throwing all the others out of the window and only read Christmassy books. To gamify this a bit, I have joined the Reindeer Readathon by Breakeven Books and designed a Christmas bingo board for our IGGPPC Bookwyrms. Yay!
But first, november. How did I do, what did I read? I read ten books, about … pages and they were all good. My average rating is … I've also finished the FNLC reading challenge, including all the bonus prompts up to the december one. In total this means I've read 100 books for that challenge this year. Whoa!
I'm still so surprised about the amount of books I've read this year, I am ending november with 120 read. Seriously, how is this possible? But let's get to my reads of november, shall we? Because this mystery won't ever be solved.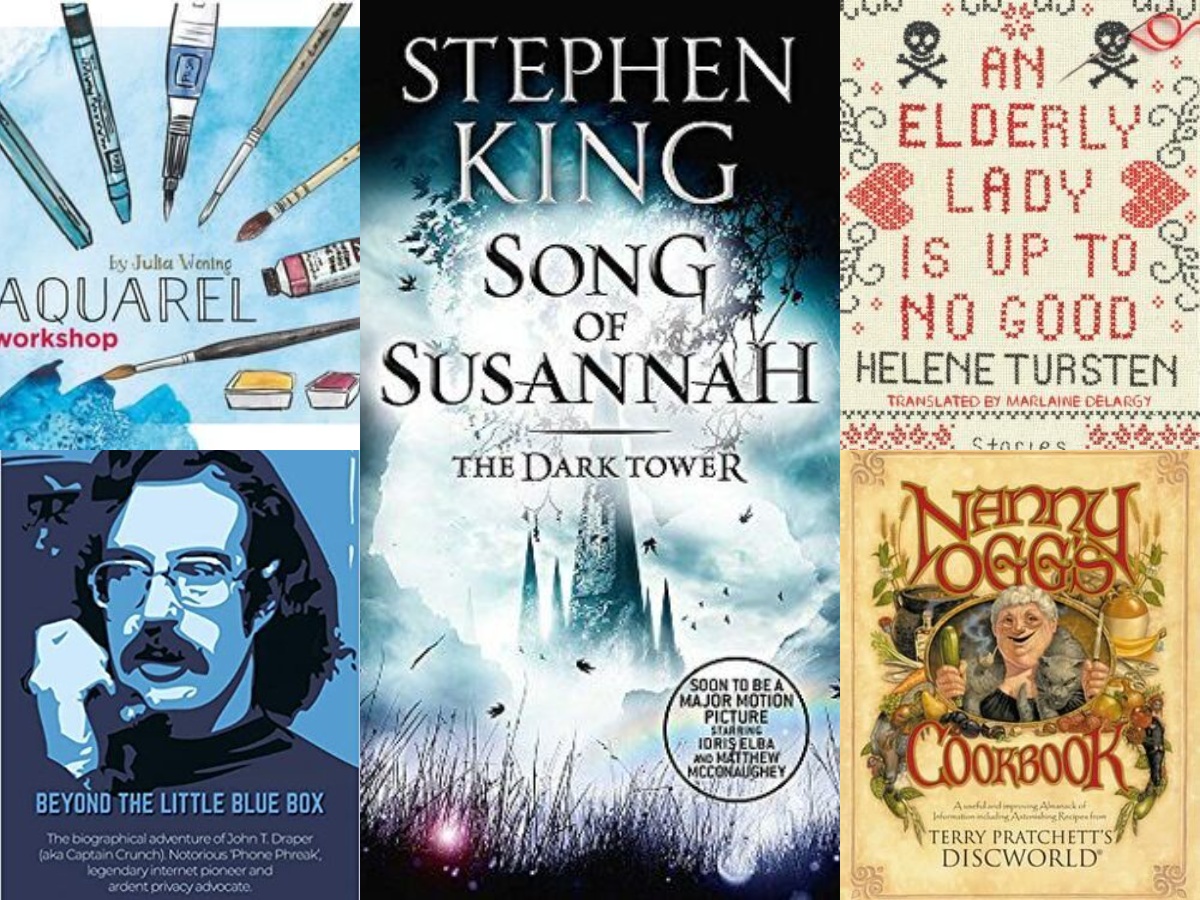 #104 Aquarelworkshop by Julia Woning (Dutch, 4 stars)
Both informative as inspiring. I actually learned some new basics, and now have lots of techniques to practice more. Will go back to it often I think.
#114 Song of Susannah by Stephen King (English, 4 stars)
This one always feels like an introduction, it's certainly not a complete story, but just the beginning of the next one. An inbetween. The vibe is accurate though, and it's also one that couldn't be missed.
#115 an Elderly Lady is Up to No Good by Helene Tursten (English, 3 stars)
Think Miss Marple, but the other way around, and you've got this Elderly Lady committing murders in five short stories. It was entertaining enough, and often quite funny. Sure makes you look diffirrent to that elderly lady living alone in your street!
#116 Beyond the Little Blue Box by John T. Draper (English, 3.5 stars)
It was fine. Some bits felt like sitting at a conference late at night listening to all the big stories about once upon a time. But some bits sadly also were a bit dragging and not actually about Draper. Still, I'm glad I read this, as he's a key figure responsible for our current technology lives.
#117 Nanny Ogg's Cook Book by Pratchett, Briggs, Hannan and Kidby (English, 3 stars)
Haha, I didn't expect that some of the recipes were actual real looking recipes! The etiquette part was a bit dry sometimes, but other times had me snickering. Overall, a funny easy read.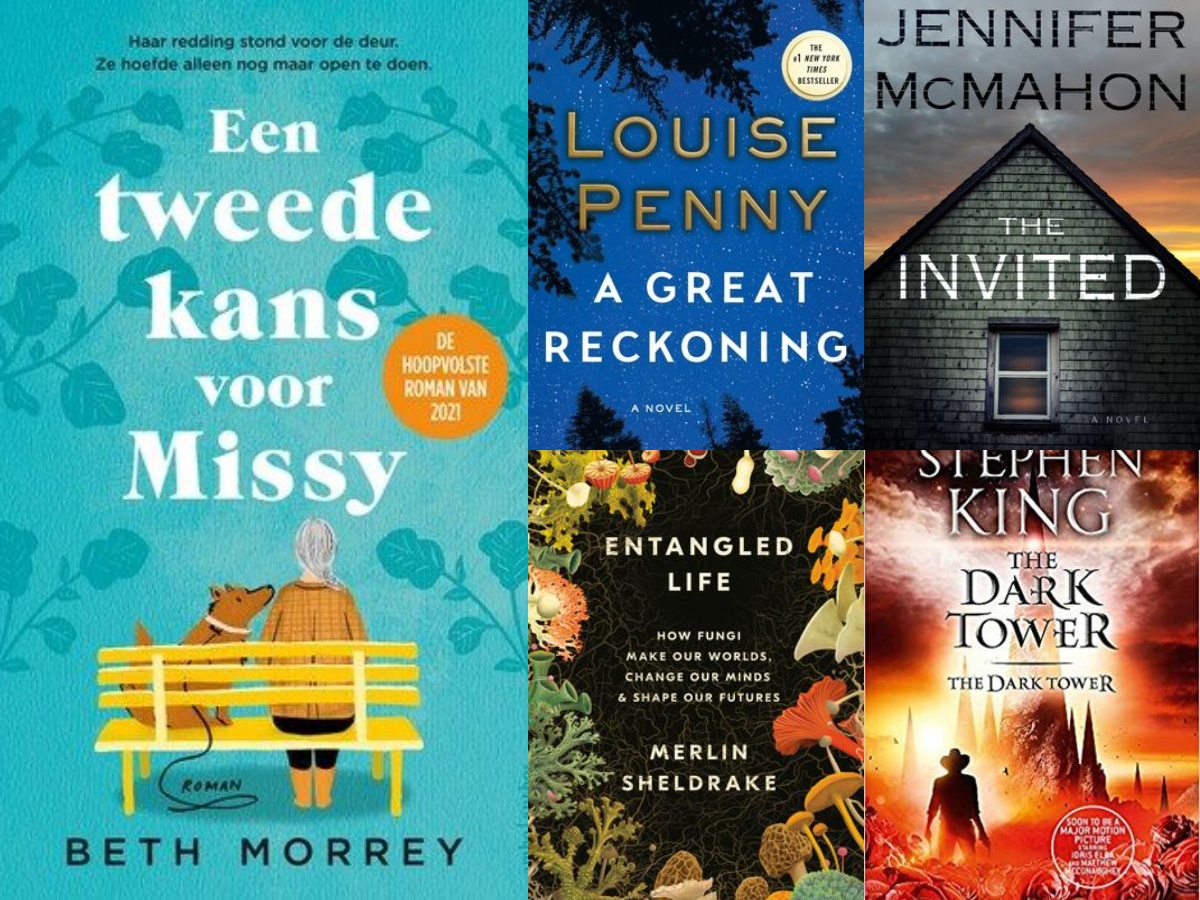 #118 Saving Missy by Beth Morrey (Dutch, 5 stars)
Heartbreaking, but so beautiful. I don't remember the last time a book made me cry this hard. This is hangover material for sure and will definitely be part of my top 10 books of 2022!
#119 a Great Reckoning by Louise Penny (English, 4 stars)
I was wondering why I didn't get back to the Gamache series for a while. I couldn't figure it out, was I suddenly bored with them? No, it was far simpler, it just wasn't the right time of year, summer. Now that the cold is creeping back in, it feels like coming home picking up the next book in this series. It was another good one too, mysterious, a bit geeky, historical, and still looking at the future of things. This time, the next one doesn't have to wait so long!
#120 the Invited by Jennifer McMahon (English, 3.5 stars)
Liked it, but it was more mystery than horror, and also quite more predictable than anticipated. Besides that, the outline of the story was pretty good. If you like historical mysteries with a paranormal twist to them, this is your read!
#121 Entangled Life by Merlin Sheldrake (Dutch, 4.5 stars)
Very informative, it covers a lot of information about funghi and mycelium. So much even, that I now have even more questions than before reading this book.
#122 the Dark Tower by Stephen King (English, 4 stars)
Can't believe how much I forgot about this one! Rereading it has been good, even during the slow part. I'm also glad to be done though, this series is over 4000 pages long.
So these were my reads! What about you? Did you reach your goals this month, or are you on your last sprint through December? And did you read any of the books I read? Let me know in the comments!