Something I struggled with when having to start my medical diet was what to do for breakfast? Lunch seemed easy to switch (even though that is now my most hard meal of the day) but what I could do for breakfast took me a while to figure out.
Now that I am two years in I rather enjoy my breakfasts. Breakfasts are easy, if you like to cook a bit, because for breakfast you are always at home!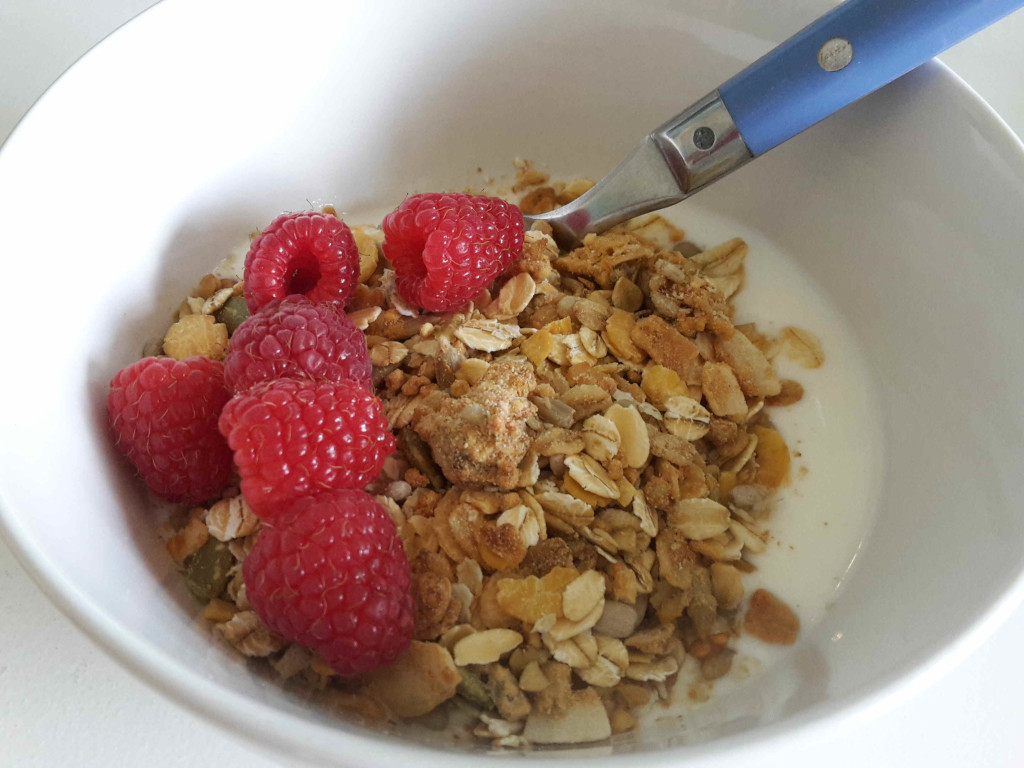 When you don't feel well, or are in a true hurry, there is always the trustworthy yogurt and muesli. I make a mix of my muesli from two glutenfree brands. One that is healthy, and one that is just really delicious. I also add extra seeds (pineapple, sunflower and linseed) to the mix.
When in the bowl I also like to mix in fresh fruit like berries or mango. I eat one bowl of yogurt and muesli ALMOST every day, because I need the fibers. But I do prefer it for lunch as it is easy to take with me.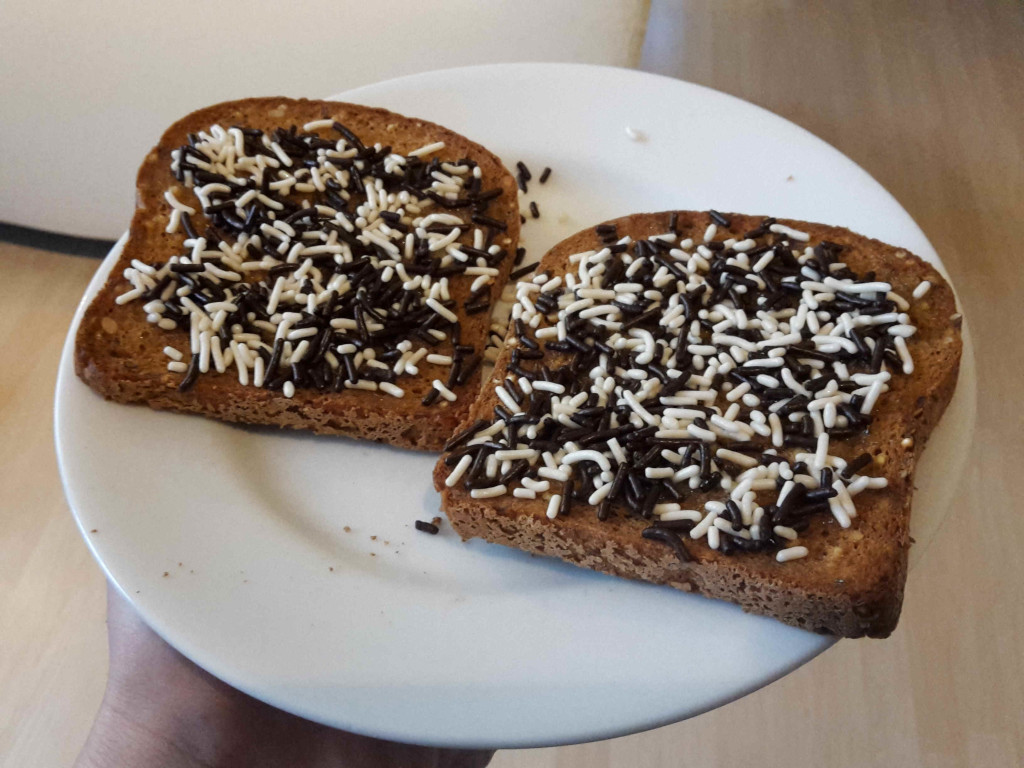 Another thing that is easy are to just get some of those glutenfree bread slices… But, I don't do this often as they are not that amazing and also quite expensive. But some days you just need to have your sprinkled toast, or something to put your bacon-and-cheese-egg on!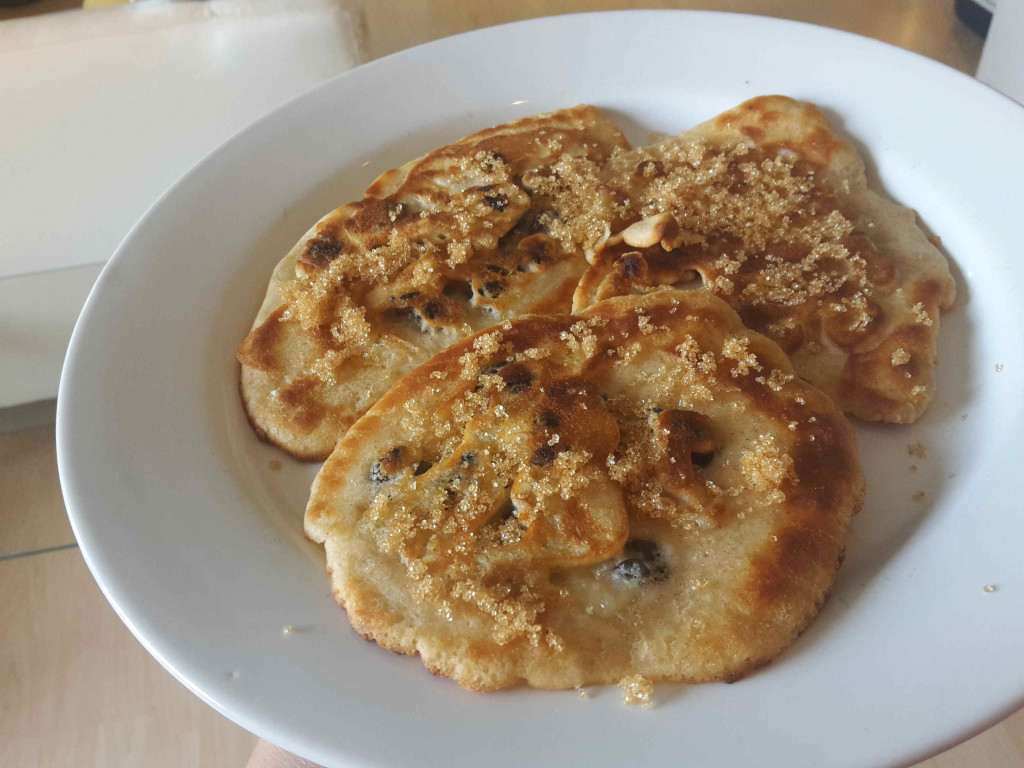 Another thing I make often are pancakes. My go-to everyday pancakes are a mix of water, rolled oats, buckwheat and a glutenfree pancake mix. It's easy to bake and you can add jam, nutella, almond butter or shredded cheese to it.
When I want to treat myself a bit more (or just need some variation) there are two other pancakes I make. The first is rolled oats, with a mashed banana, an egg and some cinnamon. I like this one because it's crunchy and this makes me feel I am eating cookies for breakfast. The other pancakes, pictured above, are made with an old Dutch recipe. Since these take a bit more time, I make these during the weekends or prepare the mixture the night before.
So how to make these old Dutch pancakes?
First you'll need:
• 200 grams of gluten free flour (I used Peak's free from universal flour)
• 50 grams of buckwheat flour
• 2 tea spoons of baking powder
• ¼ tea spoon of salt
• 1 egg
• 250 ml milk
• 60 grams of raisins
• 1 small diced apple
And then you'll:
0. mix the ingredients, add the raisins and the apple last
1. set aside for at least an half hour, preferably longer
2. whisk the mixture again, it should have thickened up
3. melt some butter in a pan
4. add 3 spoons of the pancake mixture to the pan
(it should stay thickened up and not run out, if so, add some more flour to the mixture or leave it to thicken longer)
5. turn the pancakes over (remember, they are a thick pancakes so they take a bit longer)
When they are done, add them to your plate and add some cinnamon or light brown sugar.
Enjoy your breakfast!