It's been hard staying motivated lately. This year seems never ending, and after my back injury it was (and still is a bit) really hard to get back into a schedule, instead of letting the days pass by feeling detached from all of them.
One thing I should really get back to is the garden. The dry spells and heat wave have struck down most of my vegetables, while the sudden rain has fed the weeds. The beds themselves are mulched well, but the paths are a jungle!
Because the overgrown paths make it impossible to do a tour, and the un-trailed pumpkins are growing everywhere, I just leave you with these pictures.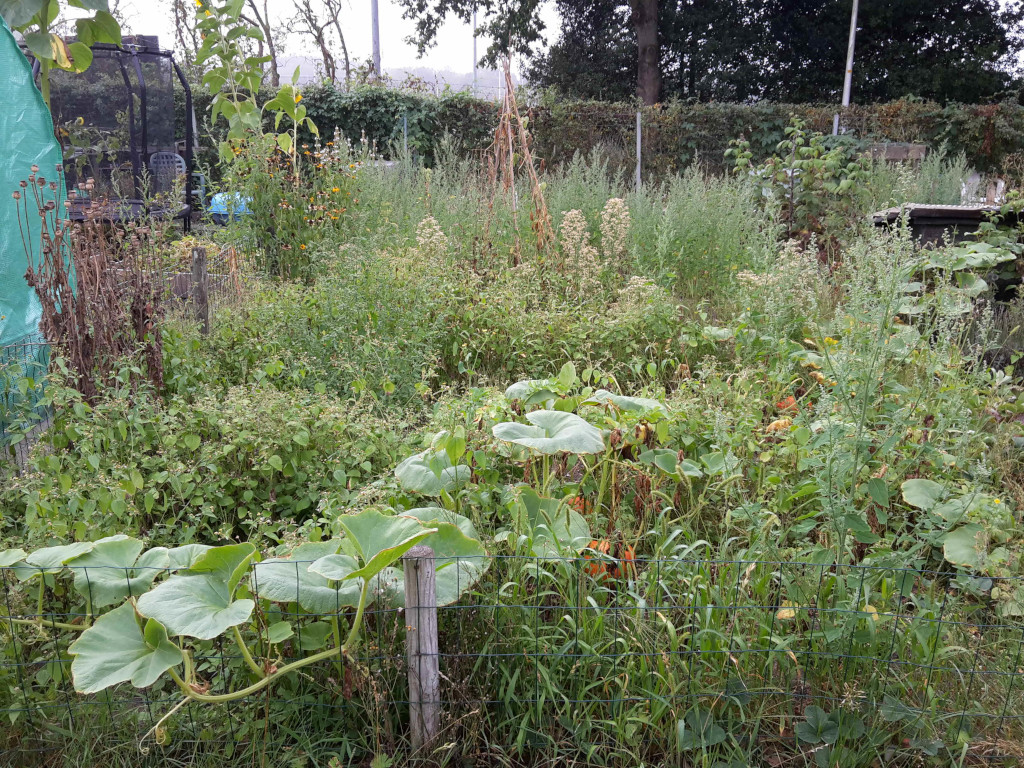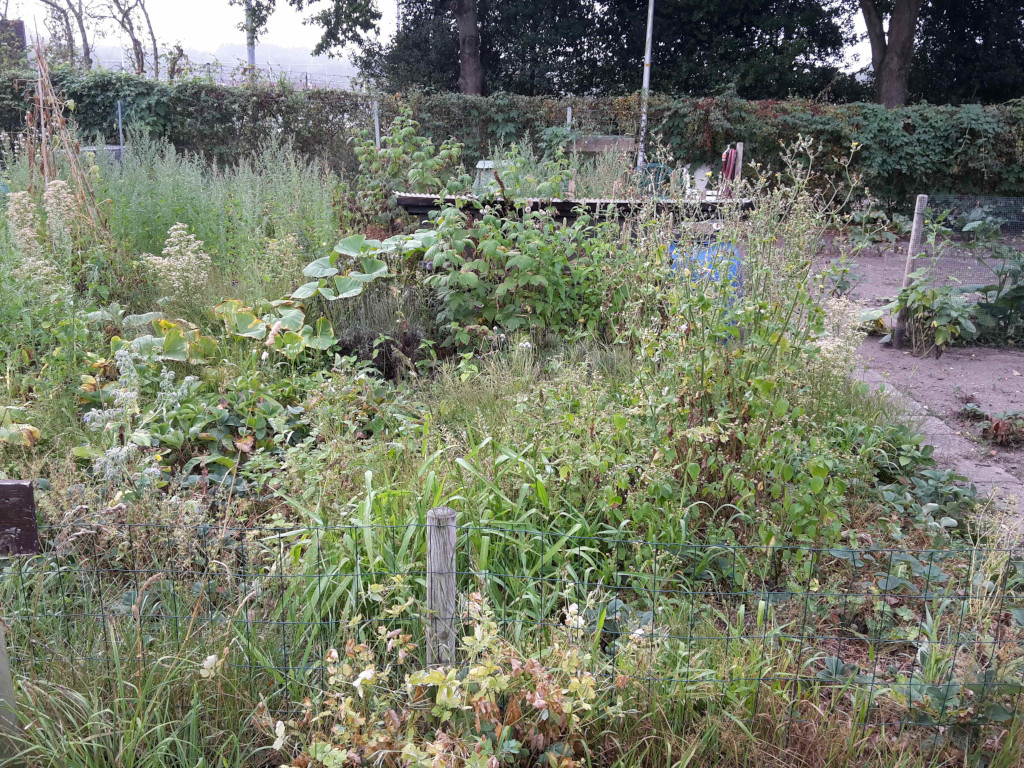 Don't think this is not easily fixable! It will all be ready in time to plant the garlic. 🙂