My twentiesth day of cheer was: a Christmas poem! Santa is looking for new reindeers because his are growing old. Only Rudolph seems to have nothing wrong with him, even though he is still getting laughed at his nose.
Yesterday's tea was a "Winternight" tea, with rosehip, hibiscus, orange peel, cinnamon, clove, apple and orange, mandarin, clove, cinnamon and lavender oil. It smells spicey and the color is a bright Christmassy red. As you know by now, I don't like hibiscus. It's too sour. But the taste of this tea was doable. The orange and spices lift it up just enough.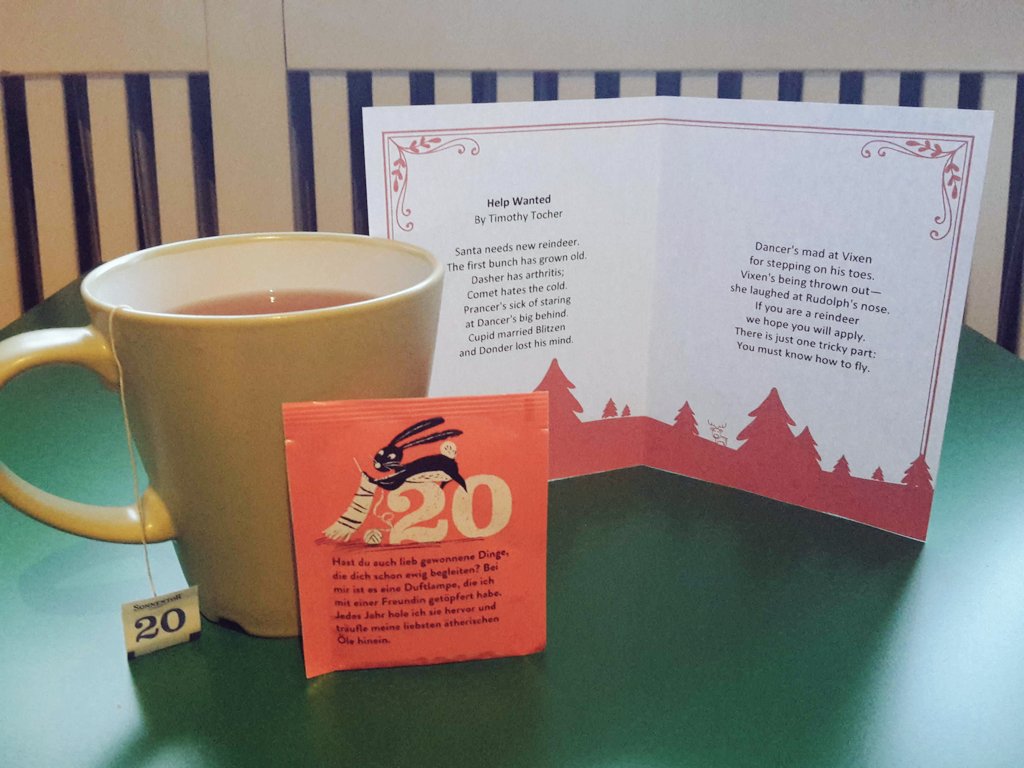 And today, my twentyfirst day of cheer, made me tear up a little. It's two bird ornaments! They look made of wood, but the weight suggests it's actually made of clay. I love them! My tree doesn't have enough birds yet. And… I could only use these the entire year.
Today's tea is a "Calming tummy" tea, with mallow, spearmint, lemon balm, Greek mountain tea, calendula and yarow. It smells earthy and it's a beautiful golden yellow. The taste is a teeny tiny bit minty but after that it's nice and well… an earthy herbal taste. I can't tell you if it's indeed calming the stomache, as mine wasn't upset. The taste is nice though!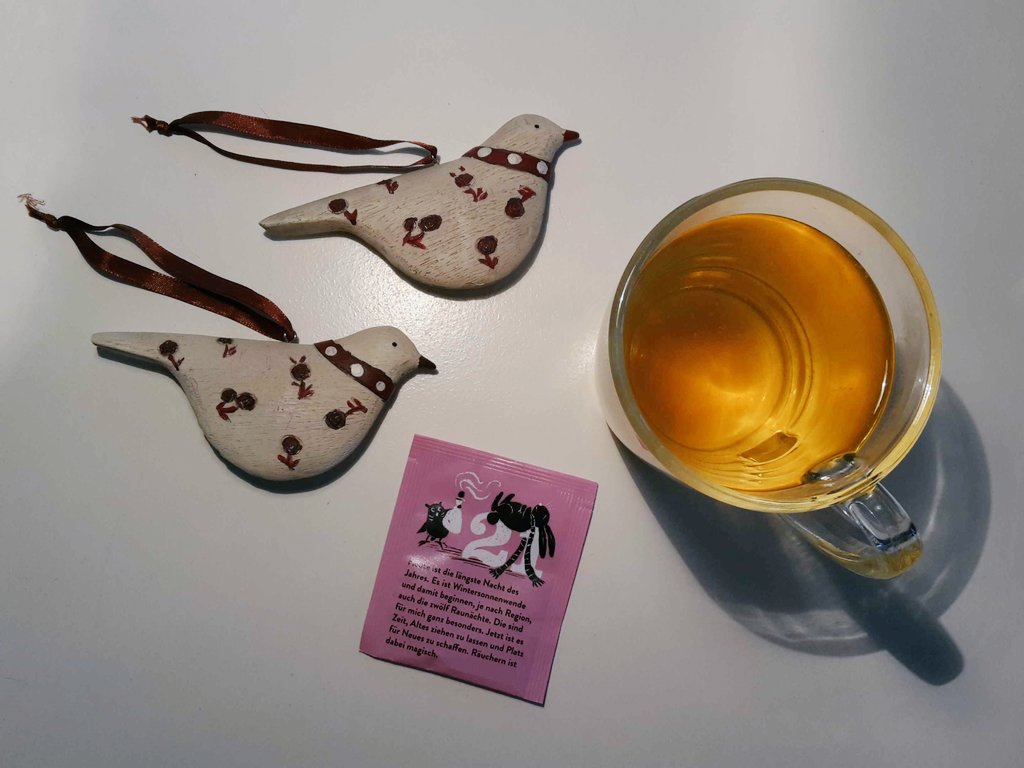 Today I share with you another of my favorite Christmas recipes, cooked pears! It's a traditional wintery treat and one good to make in big volumes. Again, something to prepare in advance, which can be eaten hot or cold! As a side dish or as a dessert, accompanied by some icecream or something chocolaty like brownies or a yule log.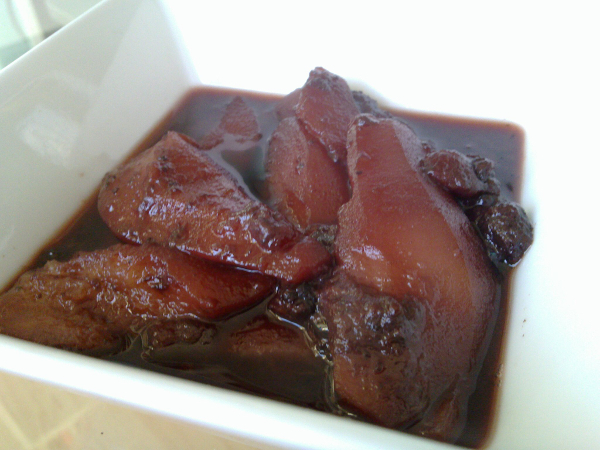 So how to make these cooked pears?
First you'll need:
• 1 kilo of cooking pears (like Gieser Wildeman)
• 250ml of red wine or (blue)berry fruitjuice
• 75grams of sugar (or less when you use the fruitjuice)
• 1 cinnamon stick
• additional: 4 cloves
• additional: bay leave
• additional: 1 lemon or orange
• additional: other fruit, like berries
And then you'll:
0. Peel the pears and quarter them (optional, cook them whole!)
1. Add the wine/fruitjuice to the pears and add water so the pears are just under
2. Add the sugar and the cinnamon stick
2.1 Add the cloves, bay leave, lemon or orante peel and other fruit
3. Cook for at least one hour, depending on if you quartered the pears or are cooking them whole.
4. Take the cinnamon stick, cloves and bay leave out before serving!
So what about you? Have you ever made cooked pears before? Or do you have another favorite wintery recipe for your Christmas dinner? Share with me in the comment!