My eighteenth day of cheer was: a stained glass biscuits recipe! This was certainly unexpected, even though I stuck two recipes in my own made swaps. I've never heard of stained glass biscuits, and I also recently bought myself a set of cookie cutters. So I might add this one to my list of cookies when I start baking next week!
Yesterday's tea was a "Green Fortune" tea, with green jasmin, fennel, coriander, lemon balm, aniseed, cinnamon, ginger, liquorice root, peppermint, cornflower and vanilla extract. It sounds and smells very interesting! The color is (again) a light orange. The taste is fenomenal! Green teas can be a bit heavy sometimes, but this is lifted up by the sweetness of the aniseed and fennel. I don't really have a sweet tooth, but this is so surprising. I like it!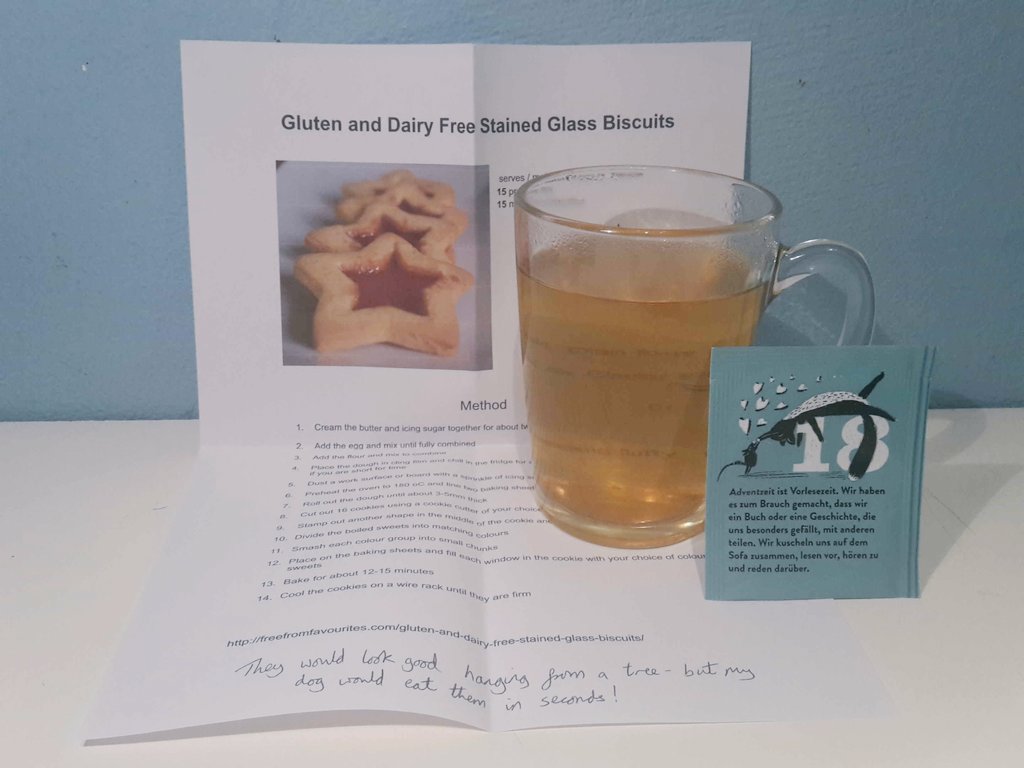 And today, my nineteenth day of cheer, are: Cadbury chocolates! I'm not sure these will make it till Christmas, but I should at least try to hang them in my tree. Right? Hmmz… This is hard!
Today's tea is a "Balance" tea. It's filled with mallow, lemon balm, blackberry leave, spearmint, elderflower, lime-tree flower and cornflower. It smells earthy but also a bit sweet and the color went from a green to a brownish orange. The first taste is that of the spearmint, but it's subtle enough this time for the flowers to kick in after.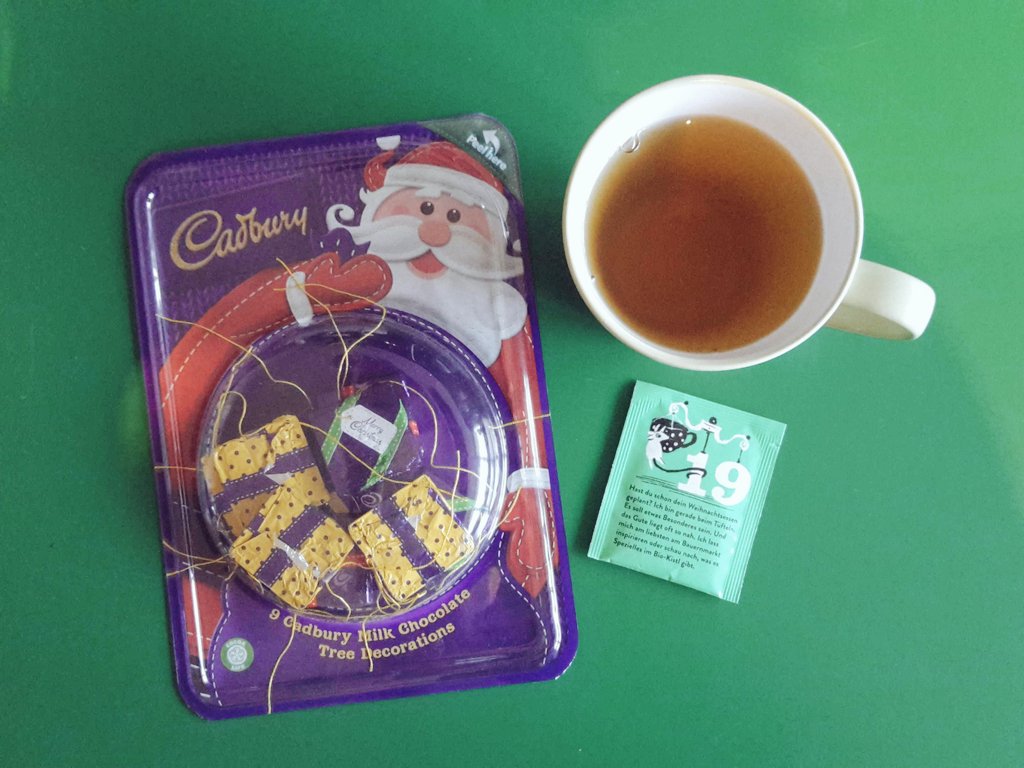 I have showed some of my crafted postcards before, but there were still more to make! I wasn't patient enough till Christmas and bought myself some watercolouring tabs (Yes, my partner was upset about this…). I have never watercoloured before, the watercolouring brushpens I used for my previous postcards don't count. This is waay different! But… even though not everything worked as I wanted it too, these postcards are still pretty darn good! I'm surprised at myself really. I didn't know I could do this. And am now enjoying it very much! 😀