Well, this topic from February about current series I am reading already needs an update! I still absolutely love reading series, so a few more have been added to my current reading list. I just can't stop myself! And in some cases, I didn't realise I was picking up a non-standalone…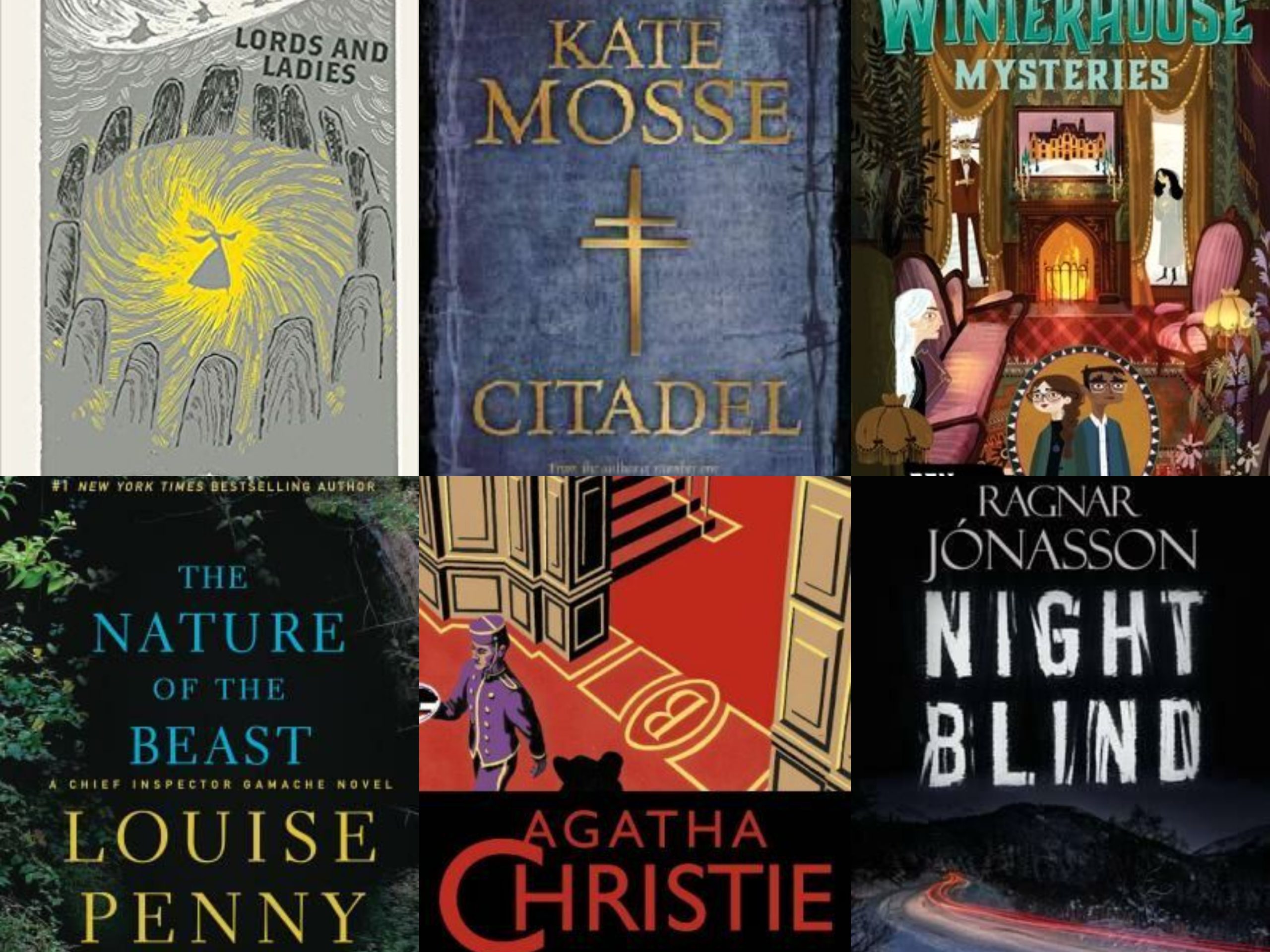 Lords and Ladies (Discworld #12) by Terry Pratchett
I am still continuing to read all of the 41 books belonging to Discworld. I am now at 23 and started on the Witch-series. For real, I am already almost finished with them. Lords and Ladies is next up, and it's apparently a good one for summer!
Citadel (Languedoc #3) by Kate Mosse
This one is still on my list for this year. The books are chonky and luckily easily readable as stand-alones. But it's been on my mind lately, so I might pick it up soon now.
The Winterhouse Mysteries (Winterhouse #3) by Ben Guterson with Chloe Bristol
Also still on my list. But I'm waiting for Christmas vibes, so I will probably read it somewhere November while crafting my postcards?
Nature of the Beast (Chief Inspector Armand Gamache #11) by Louise Penny
Made it from the 6th till the 11th, which is on my TBR for August as it fits all the prompts for the Mixtape readathon. And frankly, I just HAVE to read one of this series at least once a month. I love them so much!
At Bertram's Hotel (Miss Marple #11) by Agatha Christie
Haven't got to this one either. Not sure why, but I haven't been in an Agatha Christie mood this year.
Nightblind (Dark Iceland #2) by Ragnar Jónasson
Also not continued! But who reads a icecold wintery book during summer? Not me!
Finders Keepers (Bill Hodges Trilogy #2) by Stephen King
If It Bleeds (Holly Gibney #2) by Stephen King
These series belong together, but I have been reading them in the wrong order. Since I am focussing on a Dark Tower reread this year, I haven't got to these. I can also remember I didn't particularly love them, they were just ok. So that isn't helping me to pick them up and start reading them soon either…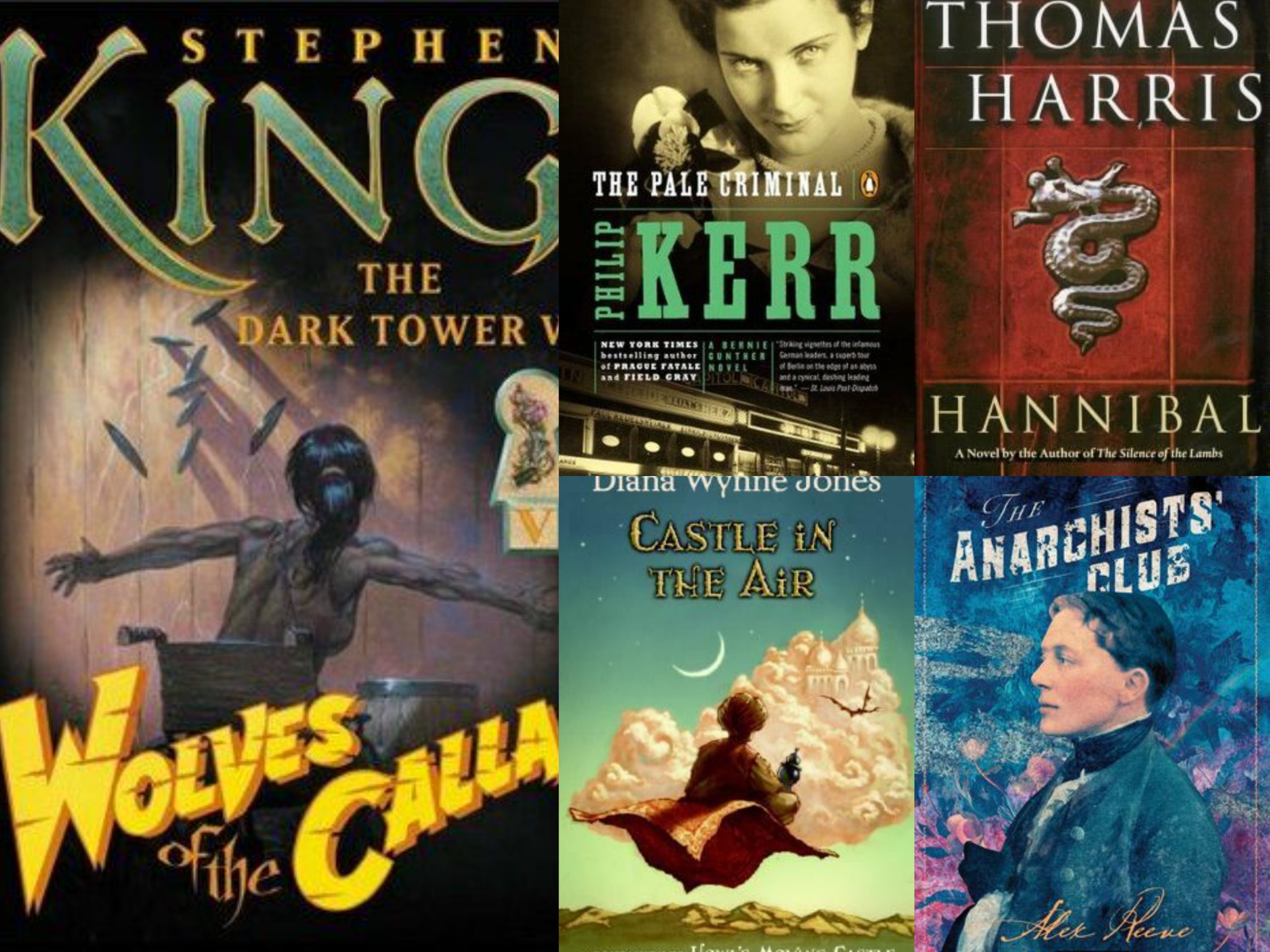 Wolves of the Calla (Dark Tower #5) by Stephen King
Wolves of the Calla is next, after rereading Salem's Lot, and I really love this series again during my reread. What makes it even more fun is to also read a couple of cross-over books inbetween the series. A couple of booktubers also analyse the shit out of these as we read along together, which is very interesting.
The Pale Criminal (Bernie Gunther #2) by Philip Kerr
This German private investigater thriller series has been on my want to read list for so long! I finally started it after finding the trilogy for cheap but in great condition at the second hand bookstore. I didn't know the series was actually 14 books long though… But I'll manage! I like the cold war/behind the iron curtain vibe a lot and it's a nice difference from the English detectives.
Hannibal (Lecter #3) by Thomas Harris
Already halfway through the four of them! We are reading one each month with a reading club. Even though we might skip August, I don't think this will still be on my list at the end of the year.
The Anarchists' Club (Leo Stanhope #2) by Alex Reeve
Not at the top of my priority list, but this was such an intriguing and interesting character based mystery I do want to continue. The main character Leo isn't the detective, but keeps on stumbling unto bodies and being the main suspect, even though he isn't. What he truly is, is a transgender. During Victorian times. Which is still very illegal.
Castle in the Sky (Howl's Moving Castle #2) by Diana Wynne Jones
I bought them all, so I HAVE to read them! I have no idea where the second two are about, except for the blurb, but I do hope it leaves me with the same feeling Howl's Moving Castle does.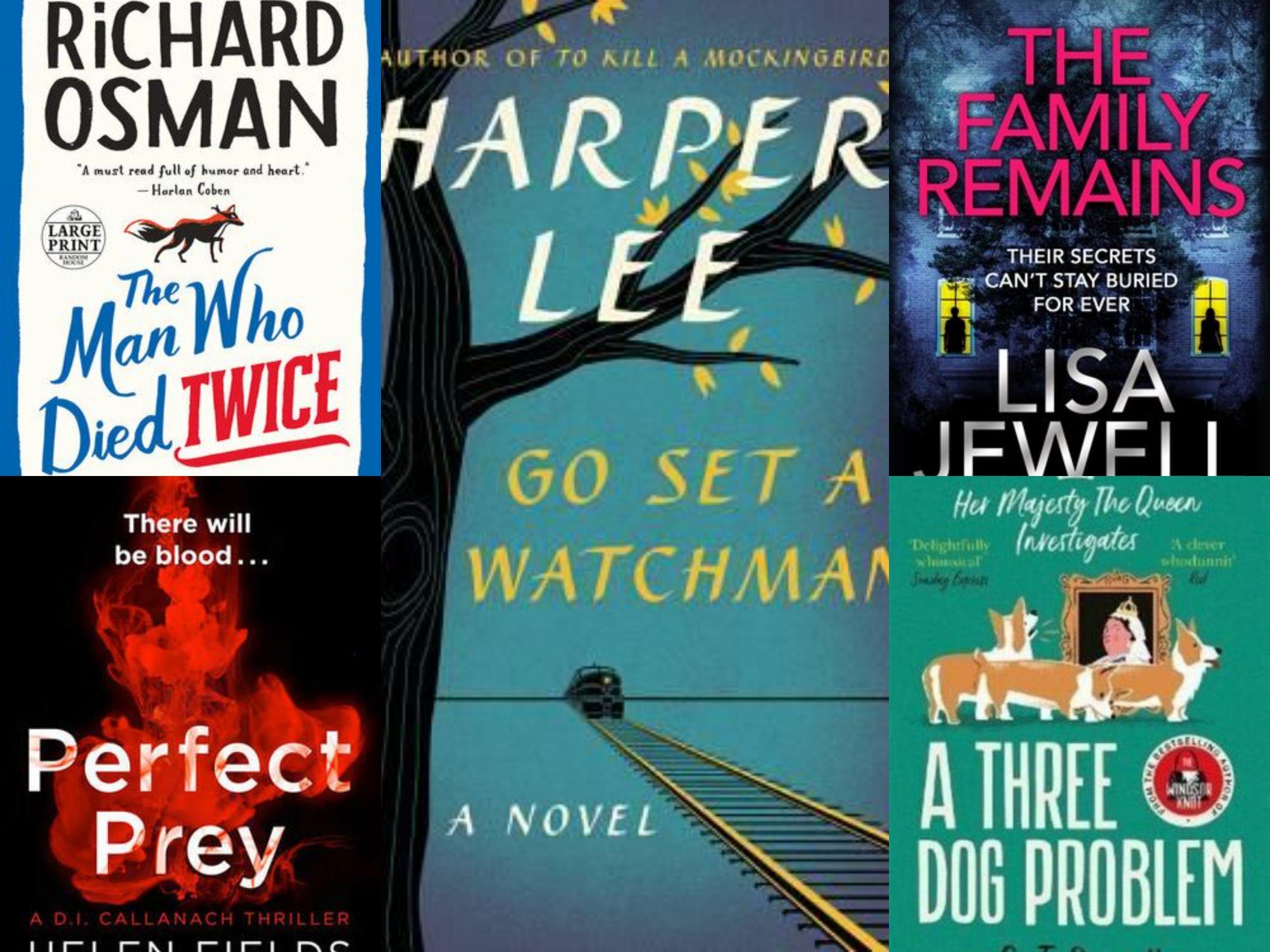 A three dog problem (Her Majesty the Queen Investigates #2) by S.J. Bennett
Cozy mystery series! Perfect for the coming autumn months to read (or maybe even listen to) in the bath tub.
Go Set a Watchman (To Kill a Mockingbird #2) by Harper Lee
I did not know there was a sequel, but since I love the first one, I want to read this second one too. I don't think it's about the same characters or actually a continuing story, but more the same subject of racial equality and justice, and the progress in Civil Rights legislation.
The Family Remains (The Family Upstairs #2) by Lisa Jewell
This sequel was also a surprise! I did like the Family Upstairs, but for me the ending wasn't a surprise at all. I am curious about how this fictional family lives now. And the darkness of it will be really nice during the coming months when I crave that sort of thing again.
Perfect Prey (D.I. Callanach #2) by Helen Fields
I didn't know this is a series when I started reading, but now I'm glad it is because I read it so fast! Absolutely have to continue, but also don't want to be reading too many long series simultaneously and have been saving this one for after Chief Inspector Armand Gamache. It won't be the same, but I need to have at least one long-term detective relationship going on at any time.
The Man Who Died Twice (Thursday Murder Club #2) by Richard Osman
There are three already? Wow! Well, same goes for this one. Nice cozy mystery series to read in the bath tub or on a relaxing day. Or, for Deweys Readathon in October? Who knows!
It seems I have a bit of a problem, as I now DO have too many series going on at once. It happens. But the next remains: as long as there is progress, and as long as I am enjoying them, I will be content. I can't help what I love. And in case of books, I don't want to either.