It's been a while since I've done a TTT, but this weeks TopTenTuesdays by ArtsyReaderGirl was about a summer to-read list. And I felt like making myself a TBR, so this is as good a reason as any to join in on the fun again.
Summer to me is getting too hot and melting, but also very long days preferably out in nature, and summer camps! I still have several each year, but mostly smallish ones during the weekend. We camp out with friends for one weekend and then there is IGGPPCamp. I'm looking forward to both of them again!
But let's get to the books shall we?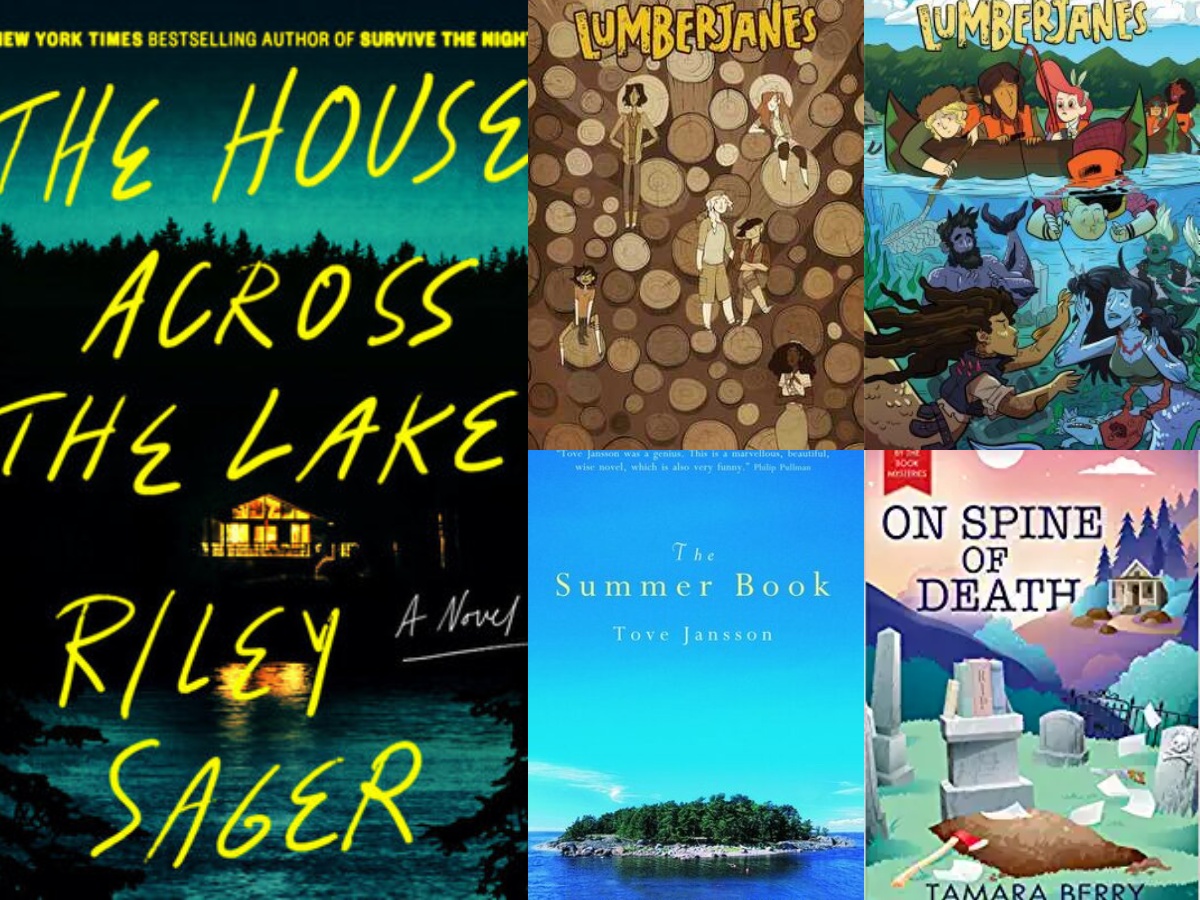 The House Across the Lake, by Riley Sager
I have been saving this one specifically. At IGGPPC, we always celebrate summer by having an at home/online summer camp. It's always delightful, building blanket forts, making everything into s'mores, doing crafts, having adventures. This books dives right into that summer camp feeling, but from a thriller perspective. Can't wait!
Lumberjanes, Vol. 4: Out of Time
Lumberjanes, Vol. 5: Band Together
When we talk summercamp vibes, we FOR SURE, talk about Lumberjanes too. I still have two on my TBR I haven't read yet, so these probably will be read in June and August.
The Summer Book, by Tove Jansson
This one has been on my (digital) TBR for a while now. Tove Jansson is known as the creator of Moomin Valley, but this is a literary story. The titel sure makes it something to put on my summer TBR. Hopefully this is the year I finally get to it.
On Spine of Death, by Tamara Berry
I recently enjoyed the first in this series and already crave the next one. It's a very funny cozy mystery, in a small town, living in a wooden cabin near the woods. Weird mysterious creatures lurk those woods, and murder happens. Yep, this absolutely gives me summer vibes!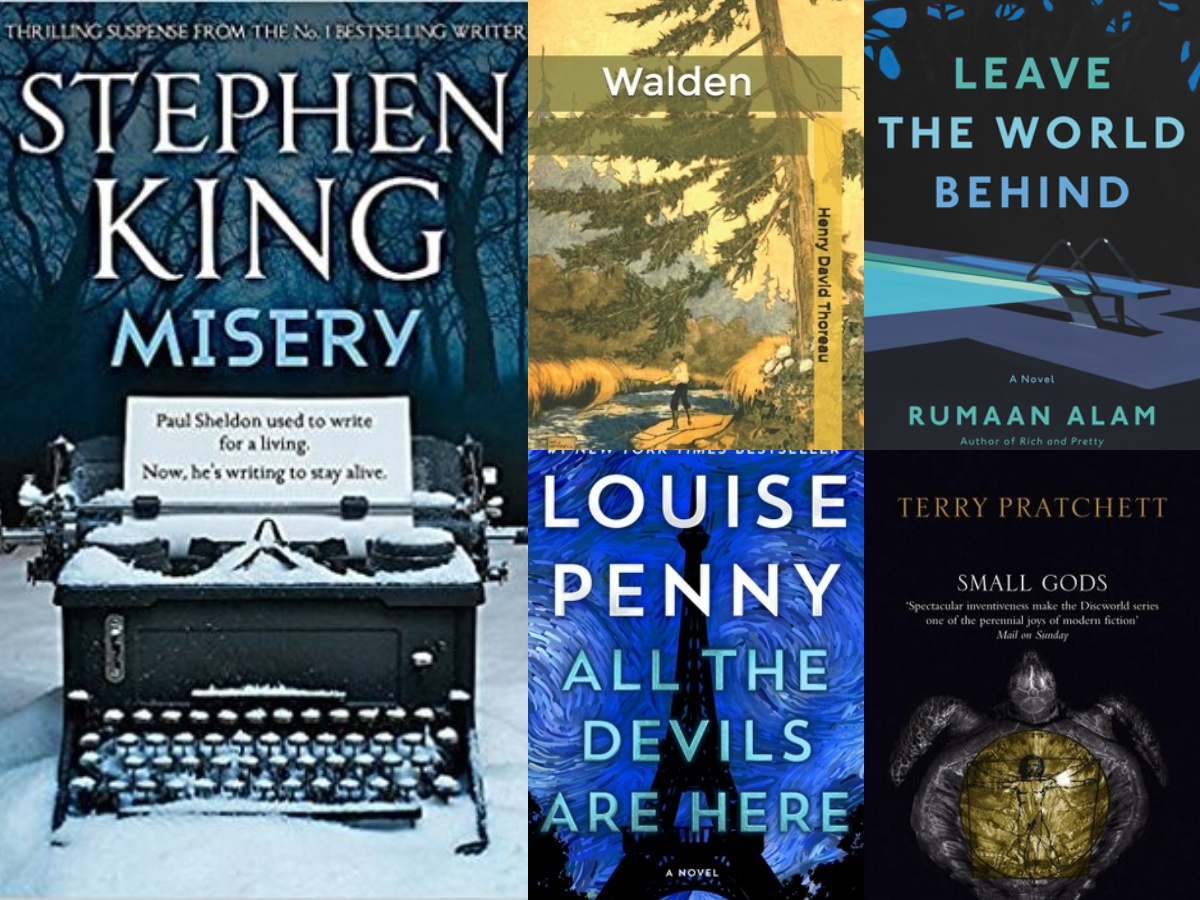 Misery, by Stephen King
Another trip gone wrong. I have seen the movie a looooong time ago, but this is one of King's classics I haven't read yet. And now that I recently bought myself a good copy from our second hand store, I don't have any reasons anymore to put it off any longer. I do recommend reading Joyland during the summer months instead though, but that isn't due for a reread yet.
Walden, by Henry David Thoreau
This might be a strange addition to a summer reading list to some people, but we never read these kind of classics during school and I have been curious for a while now. Living in the wilderness is what we do during our summer holiday, so this might add right to it.
Leave the World Behind, by Rumaan Alam
Isn't that the dream? Leave the world behind and just be… for a couple of weeks or even months. But in this story everything goes wrong when the owners of the rented house return in a panic. They bring the news that a sudden blackout has swept the city. But in this rural area—with the TV and internet now down, and no cell phone service—it's hard to know what to believe. Already giving me the creeps!
All the Devils Are Here, by Louise Penny
My favorite inspector can't be missed this summer. While a lot of these books take place in winter, this one is set in Paris. It is promising to be a very good read again, so I don't think I will be able to wait till after the summer.
Small Gods, by Terry Pratchett
For #aroundthedisc800 we will be reading Small Gods over the summer. There are two more on the TBR, Witches Abroad (which is actually perfect for summer) and Lords and Ladies, but I have read them both last year, and will be skipping on them for now. Small Gods is one I haven't read before though, so I'm very excited! It is promising to be a good one.
What about you? What does summer mean to you? And do you make a special summer TBR to reflect that? Tell me all about it in the comments!