I am not very good at DNF-ing a book. This list probably should have been longer, as there are still books on my read list of less than 3 stars. But sometimes it's nice to read a book that isn't so fulfilling, a bit of pulp, something boring but comfortable, something to read on a day that you are actually too tired to read anything. Something you can forget right away, without any guilt. But last year I have tried DNF-ing more, and I have in fact DNF-ed 5 books. And it wasn't even as difficult as I expected it to be! These are the books that I didn't finish reading.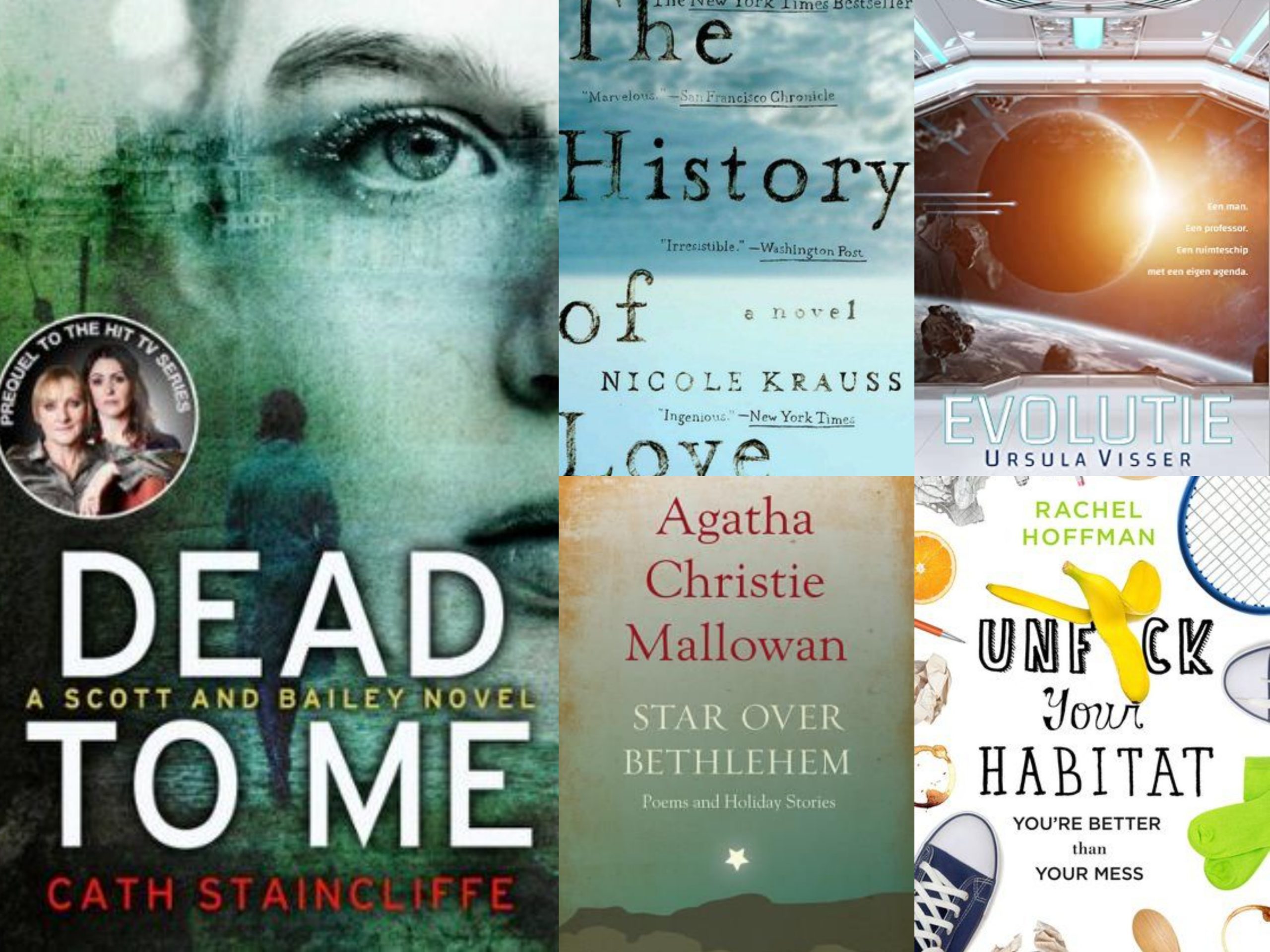 Dead to me, by Cath Staincliffe
I received this book in a lockdown mystery package made by my library. I figured I would like it because I know the television show is really good. But instead I decided to DNF on Scott & Bailey. I got so annoyed by them being so annoyed with each other… and after 88 pages the case itself didn't stuck with me either. Maybe it was the wrong book at the wrong time, maybe it's just that I don't like it written in words. Either way, I didn't finish.
The history of love, by Nicole Krauss
I simply didn't get into it. Romance isn't my genre, and the writing style didn't suit me either.
Evolution, by Ursula Visser
Another one I received in a lockdown mystery package made by my library. But again, space travel isn't my genre. It's just something I cannot get my brain around.
Star over Bethlehem, by Agatha Christie
I'm actually a bit sad about this one, as I have been saving it for a while to read in December. Poems and short stories are never my thing, but I still wanted to read these. But while reading couldn't get through it, these were too Christian for me.
Unf*ck your habitat, by Rachel Hoffman
I love following this twitter account, and have been for a while, so after moving I thought of giving the book a chance. Maybe I'll learn some new tricks helping me with this big house? I never did though, because I couldn't even get through the first few chapters about how household tasks aren't a gender thing. Which for me, made it a gender thing. I also realized I was doing pretty well on my own and didn't really need any new tricks. So I decided not to hurt my brain by reading non-fiction and using the little spare time I at that moment had to read something more relaxing.
So what about you? Do you DNF books? What have you DNFed last year? And if you didn't what is keeping you from doing so?