I'm kind of excited about this weeks Top Ten Tuesday, it must hold many great books! I'll probably add a lot of them I haven't read to my TBR, but most of that, I'm curious about how different everyones take will be.
To make my own list I looked at what makes something a classic. I mean, I know what I like, but it needs to be something to endure time right? Exactly. Wikipedia explains that "a classic is an outstanding example of a particular style; something of lasting worth or with a timeless quality; of the first or highest quality, class, or rank[1] – something that exemplifies its class." So I wasn't far off there. Hopefully I am also not far off with this list either. They are all books I have read myself.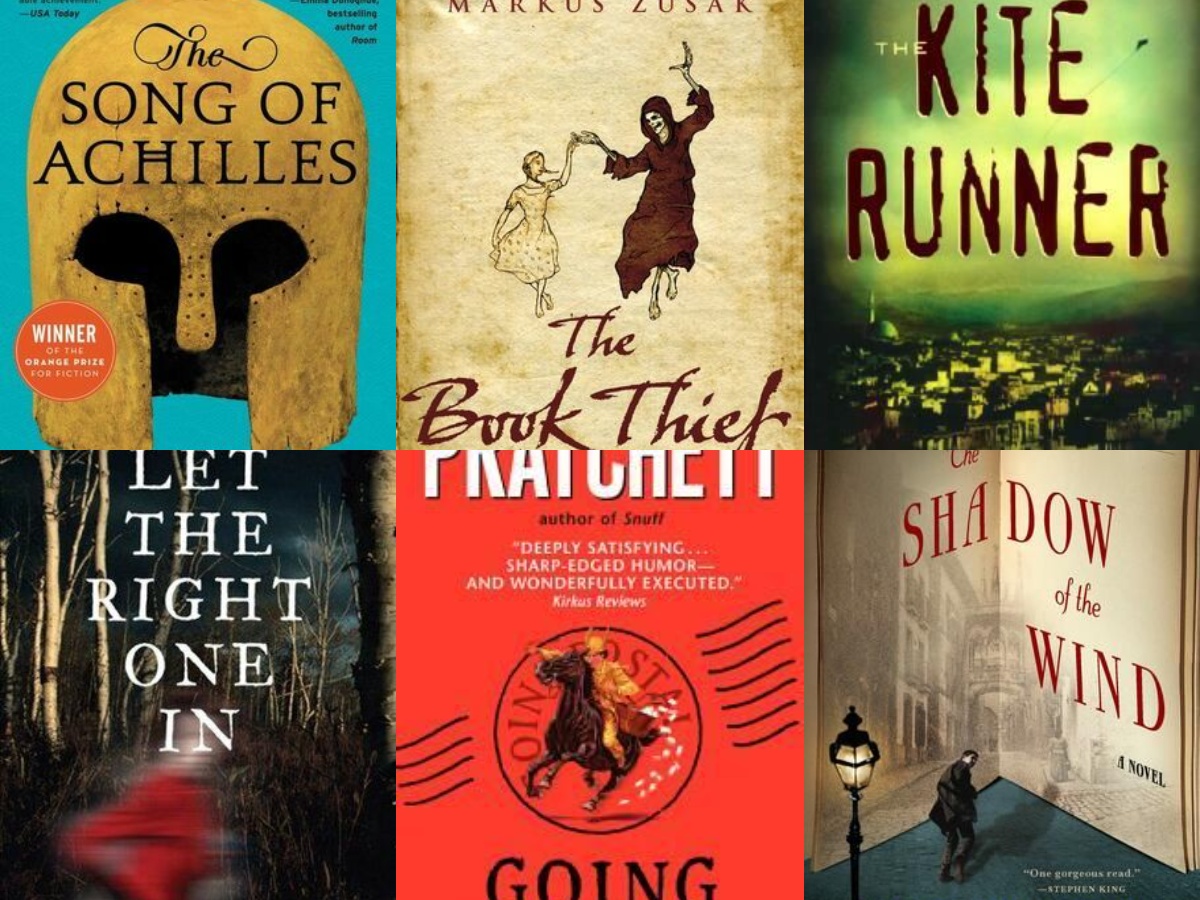 The Song of Achilles by Madeline Miller
Ofcourse the story of Achilles is already a classic, but the way Madeline Miller writes about his bond with Patroclus is probably a classic on its own.
For those that haven't read it: "A tale of gods, kings, immortal fame, and the human heart, The Song of Achilles is a dazzling literary feat that brilliantly reimagines Homer's enduring masterwork, The Iliad. An action-packed adventure, an epic love story, a marvelously conceived and executed page-turner. An unforgettable journey back to ancient Greece in the Age of Heroes."
the Book Thief by Markus Zusak
I wonder on how many lists this will appear today. The blurb says: "In superbly crafted writing that burns with intensity, award-winning author Markus Zusak has given us one of the most enduring stories of our time." Winning awards doesn't make something a classic, but I truly believe this one earns the title. It's published 17 years ago already, and people still can't stop talking about it and reading and rereading it again. Liesel's story is one I hope will be around much longer!
the Kite Runner by Khaled Hosseini
Again, a story about war. A different one this time, one brought closer to home to some, by the words of Khaled Hosseini. Many Persian tales have made it to the classics, and this one earns it's own spot. "The unforgettable, heartbreaking story of the unlikely friendship between a wealthy boy and the son of his father's servant, caught in the tragic sweep of history, The Kite Runner transports readers to Afghanistan at a tense and crucial moment of change and destruction. A powerful story of friendship, it is also about the power of reading, the price of betrayal, and the possibility of redemption; an exploration of the power of fathers over sons–their love, their sacrifices, their lies."
Let the Right One in by John Ajvide Lindqvist
Let's mix it up a bit with some other genres. This Swedish horror has made it far already, but will it keep itself around and earn a spot onto the classic horrors? It sure takes a different take on the genre of vampires, and it's one that gave many the creeps before adding them to their favorite lists!
Going Postal by Terry Pratchett
No list is complete without a Terry Pratchett on there. This one of the Discworld Industrial Revolution series is just the one I would add. It gives hilarious insight to some things we take for granted these days. Even if you never read any of the Discworld books, this will be a good one on it's own! GNU Terry Pratchett.
The Shadow of the Wind by Carlos Ruiz Zafón
I'll probably never shut up about this one. If you still haven't read it, just put it on top of your TBR already! "Barcelona, 1945: A city slowly heals in the aftermath of the Spanish Civil War, and Daniel, an antiquarian book dealer's son who mourns the loss of his mother, finds solace in a mysterious book entitled The Shadow of the Wind, by one Julian Carax. But when he sets out to find the author's other works, he makes a shocking discovery: someone has been systematically destroying every copy of every book Carax has written. In fact, Daniel may have the last of Carax's books in existence. Soon Daniel's seemingly innocent quest opens a door into one of Barcelona's darkest secrets–an epic story of murder, madness, and doomed love."
I know it's supposed to be a top TEN Tuesday, but I'm sticking with 5 today. Have you made a list too? Please share in the comments so I can check yours!