I normally don't make TBR's, except for my yearly reading list. But now with both that and the FNLC2022, I do have a long list of books I want to read and I discovered I could make a spring TBR with some of the books. And that's a good thing, because todays Top Ten Tuesday by Artsy Reader Girl is just that! Here you will find 5 of the books on my TBR I will read this spring.
Miss Bensons Beetle by Rachel Joyce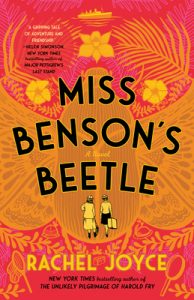 An uplifting, irresistible novel about two women on a life-changing adventure. It's 1950 and Margery Benson, a schoolteacher and spinster, is trying to get through life, surviving on scraps. One day, she reaches her breaking point, abandoning her job and small existence to set out on an expedition to the other side of the world in search of her childhood obsession: an insect that may or may not exist–the golden beetle of New Caledonia. When she advertises for an assistant to accompany her, the woman she ends up with is the last person she had in mind. Fun-loving Enid Pretty in her tight-fitting pink suit and pom-pom sandals seems to attract trouble wherever she goes.
Ring the Hill by Tom Cox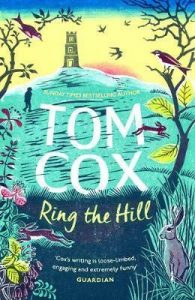 Ring the Hill is a book written around, and about, hills: it includes a northern hill, a European hill, some hills from East Anglia that can barely be called hills at all. Each chapter takes a type of hill – whether it be knoll, cap, cliff, tor, bump or even mere hillock – as a starting point.
These hills can leads to an exploration of an intimate relationship with a beach, a journey into Cox's past or a lesson from an expert in what goes into the mapping of hills themselves. Because a good walk in the hills is never just about the hills; it will take your mind to many other places.
The night tiger by Yangsze Choo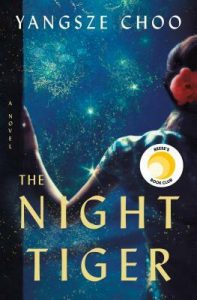 A sweeping historical novel about a dancehall girl and an orphan boy whose fates entangle over an old Chinese superstition about men who turn into tigers.
Yangsze Choo's The Night Tiger pulls us into a world of servants and masters, age-old superstition and modern idealism, sibling rivalry and forbidden love. But anchoring this dazzling, propulsive novel is the intimate coming-of-age of a child and a young woman, each searching for their place in a society that would rather they stay invisible.

Howl's moving castle by Diana Wynne Jones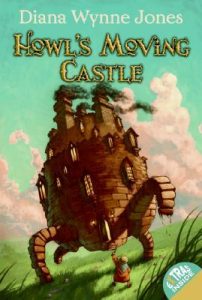 Sophie has the great misfortune of being the eldest of three daughters, destined to fail miserably should she ever leave home to seek her fate. But when she unwittingly attracts the ire of the Witch of the Waste, Sophie finds herself under a horrid spell that transforms her into an old lady. Her only chance at breaking it lies in the ever-moving castle in the hills: the Wizard Howl's castle. To untangle the enchantment, Sophie must handle the heartless Howl, strike a bargain with a fire demon, and meet the Witch of the Waste head-on. Along the way, she discovers that there's far more to Howl–and herself–than first meets the eye.

The first day of spring by Nancy Tucker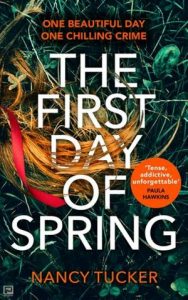 Chrissie is eight years old and she has a secret: she has just killed a boy. The feeling of it made her belly fizz like soda pop. Across her neighborhood, Chrissie's playmates and their parents are tearful and terrified. But Chrissie rules the roost – she's the best at wall-walking, she knows how to get free candy, and now she has a secret, thrilling power she doesn't get to experience much at home, where food is scarce and attention scarcer.
'So that was all it took,' I thought. 'That was all it took for me to feel like I had all the power in the world. One morning, one moment, one yellow-haired boy. It wasn't so much after all.'
What about you, do you set TBRs? Or do you just read whatever comes to mind when you want to start a new book? Share with me in the comments!