I am so ready for Autumn! I have never been a hot summer girl, and this summer certainly was a hot one. My husband is tired of me complaining, of me not being able to get of off the couch and DO THINGS because I am melting. Of me, dreaming about bright colored leaves, walks through the forest, burning candles, preparing stews and drinking hot cocoa.
This weeks Top Ten Tuesday couldn't have been a better one. Gnome season is upon us people!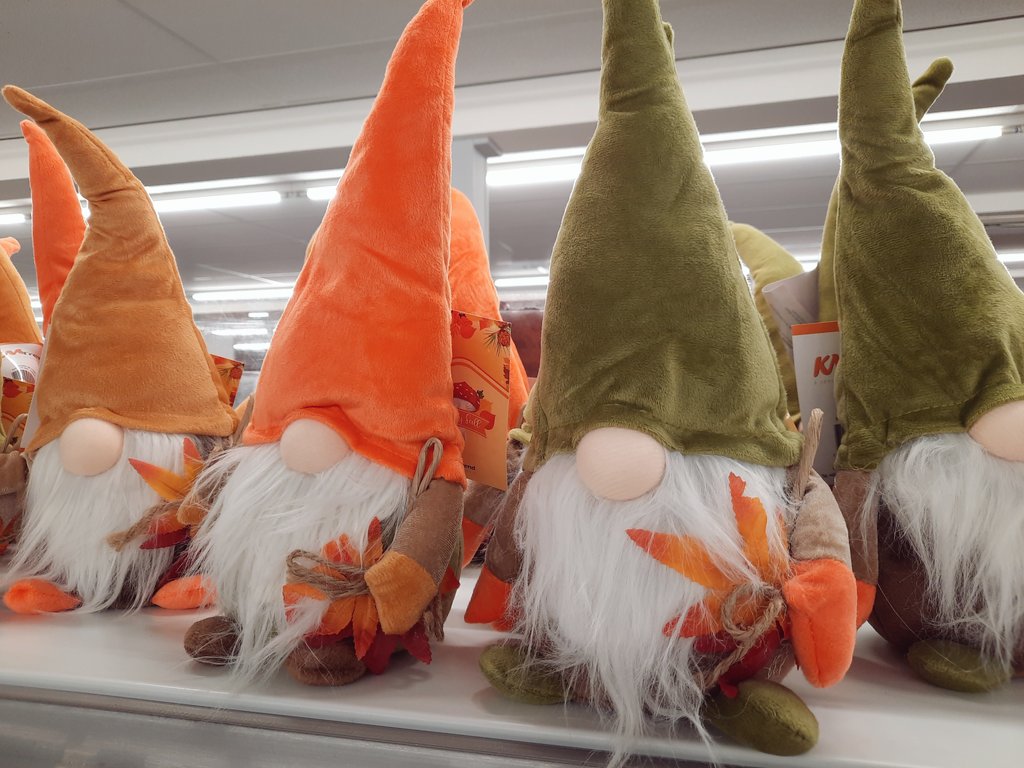 Let's get to the books. These are the one on my TBR this season!
A Flicker in the Dark by Stacy Willingham
This book starts at the end of the summer, and a dark mystery thriller seems perfect for the coming dark evenings! Critics say a Flicker in the Dark is eerily compelling to the very last page. I'm in!
A History of Wild Places by Shea Ernshaw
Since we are slowly heading for October too, let's add some spookiness to the mystery! A History of Wild Places is a story about fairy tales, our fear of the dark, and losing yourself within the wilderness of your mind.
Carpe Jugulum by Terry Pratchett
A story about some of our favorite undeads, vampyres. But not in your usual way. This one promised to be funny! Not everything needs to be dark and gloomy.
A Three Dog Problem by S.J. Bennett
The Man Who Died Twice by Richard Osman
A cosy mystery couldn't NOT be on this list. It was a draw between these two though. I'm not sure yet which will make it to the tub with me, but I'm sure I will enjoy either of them. Or maybe I just read them both!
Ghost Wall by Sarah Moss
This book has been on my library wishlist for ages! The darker evenings, enjoying the candle light fire, will make it a perfect atmosphere suiting this read. Yes, it's a bit dark again, bit literary fiction this time!
Book of the Night
Something else entirely, but a historical fiction couldn't miss. A 13-year old boy, trained as a swordsman by a former Musketeer, going on adventure. A war, found family, a legendary book that holds powerful magic, a missing sister. Sounds good to me!
The Institute by Stephen King
Another story that should be on here is something about a creepy house. It's one of my main tropes, and with October around the corner, this is the one to get. Kids with special talents, stuck in an institute where you "can check in, but you don't check out." Will Luke be able to escape?
Winterset Hollow by Jonathan Edward Durham
Is this on the right list? Yes it is, as it is set at a end-of-summer festival. We all have wanted our favorite book characters to be real, if only for a moment, at least once. But be careful where you wish for! Sometimes fiction is actually fact, and the truth behind the beloved story is darker and more dangerous than ever imagined.