Where most Dutch people take their holiday during the hight of summer, we leave our country at the brisk of autumn. I don't do very well with the heat, even though my husband ABSOLUTELY loves it. So we come together in the middle, the aftersummer, which usually has good and dry hiking weather which isn't a roaring 27+ degrees (Celcius). It has been 3 years since our previous trip out of the country, so it was really great to be traveling again!
I also got to visit one of my favorite bookstores again. It's the Science Fiction Bokhandeln in Malmo. This store mainly sells fantasy, science fiction, horror, classics and manga. It's such a treat! There's a small section in Swedish, but the majority of the books are English. I of course bought a few, adding to my neverending TBR, after spending about three hours in the store looking at all the books I haven't heard of yet.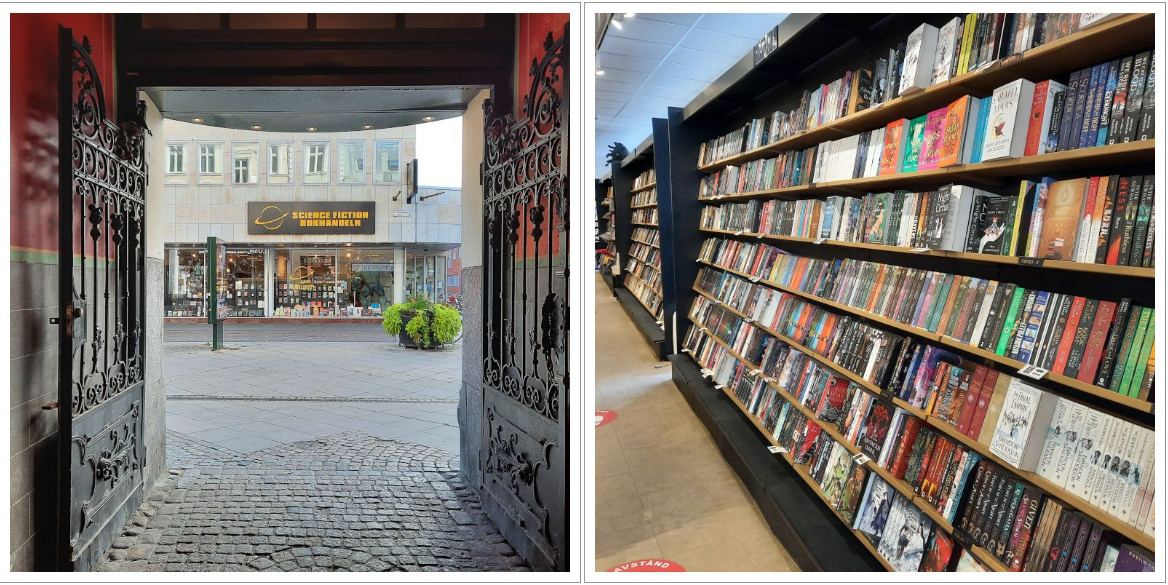 Because I haven't been reading every day of the month, it felt like I did a lot less reading than usual. But now that I look at my numbers, I didn't? It was just an average month. I read 8 books, but a lot of them were pretty chonky, all together 3283 pages. My average rating was good too!
Surprisingly, I suddenly hit my pages goal during September! I wasn't expecting that and even almost missed it. According to calculations, I am reading an average of 130 pages a day and could probably read another 15.333 by the end of this year if I continue my current speed. Totally insane… it's already 4200 pages more than last year. And that's NOT counting DNFed books and pages! I don't know what to expect of myself anymore, so I guess I'll just continue reading whatever whenever I want?
But let's get to the books.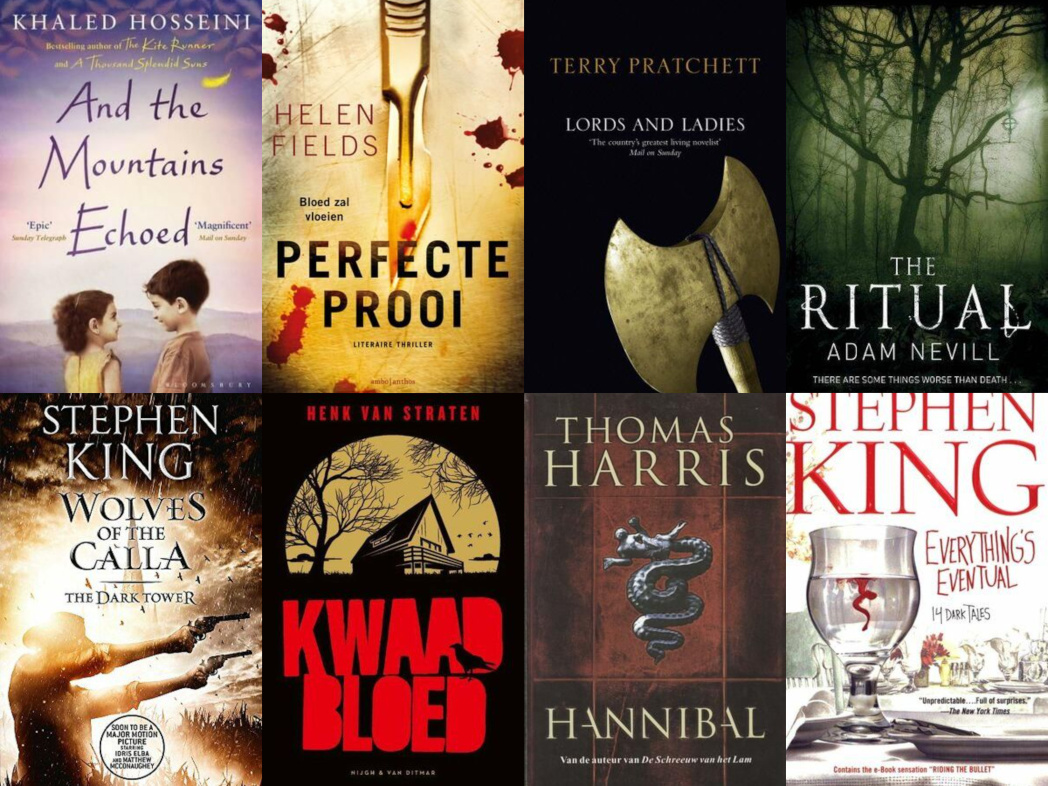 So what have I read this September?
92. And the Mountains Echoed by Khaled Hosseini (English, 3.75 stars)
While I read two of Hosseini's other works, and they have both been favorites, this story is quite different. It is still an emotional sad story, but the way it was written from all the different perspectives and characters, feels quite distant. Still made me cry, but I probably won't reread it.
93. Perfect Prey by Helen Fields (Dutch, 3.5 stars)
These are some gruesome cases the detectives get to deal with, and on top of that they can't seem to get along. Lot's of drama. Maybe a bit too much for my taste, but it's written well. I'll probably pick up the next one some time. The first of this series was great, maybe the next one will be more my taste again?
94. Lords and Ladies by Terry Pratchett (English, 4.5 stars)
I had so much fun reading this. The character development of Margrat was wonderful and I really enjoyed the mythical elements, but most of all it was SO FUNNY! Many laughs were heard. When thinking about it, it still makes me giggle.
95. The Ritual by Adam Nevill (English, 4 stars)
So what do you read when you are camping in a Swedish forest? Read a horror novel about four friends camping in a Swedish forest, haunted by some ancient spirit, getting killed one by one.
This book contains two parts, and if it just kept it at one it would have been a solid 5 stars for me. The very creepy atmosphere was somehow dulled out by introducing the new characters from the second part. I do understand why the writing went that way and introduced more action, but it's the first part of the story that will stick with me the most.
96. Wolves of the Calla by Stephen King (English, 4.5 stars)
I think I can sincerely say, that this is one of the best of the Dark Tower books. Not too slow, and some nice twists and turns. Some are to be expected of course. Even though this is one of the biggest of the bunch, I flew through it. The end leaves me sick to my stomach. I know what comes next now, and I can't wait to follow!
97. Evil blood by Henk van Straaten (Dutch, 3 stars)
This short novella about an early-pensioned rich couple that gets abused and murdered in their home was not specifically good, but also not extremely bad. For a short story, it's complete and there's even an attempt at a plot twist.
98. Hannibal by Thomas Harris (Dutch, 4 stars)
Well, well, well… the book is more than the movie. So much more. Some things from the movie make more sense now, but some things in the book… yikes. It's certainly dark, and I will reread it for sure. If only to be able to wrap my mind around the differences. Since the previous two were quite similar, I wasn't expecting this to be so different. Especially the ending!
##. Everything's Eventual by Stephen King (English, 2.75 stars)
I don't remember when I started reading this for the Little Sisters of Eluria, which was great. Inbetween books I kept on reading the short stories. Some were okay, some I DNF-ed because they were too boring. During september I finally finished. Can't say I would recommend any of them, except for the Little Sisters of Eluria one.
And those were my reads! As you can see they are getting a little darker now that the days are shortening again. My favorite reading seasons are upon us! Have you read any of the books listed above? Or have you maybe read anything similar you can recommend me? Let me know in the comments!