There is not much happening in the garden yet. After last times visit weeding and composting all the beds and sowing broadbeans and peas, I haven't really been back yet. Our weather is cold, we hardly have any nights above zero yet. So nature is slow, and so is my garden. It does bring me hope for this gardening season. Last year was SO HOT I could hardly grow anything because it all got sunburned. Hopefully this year will be more of a normal season.
I went back last week, after we had a few good days, to check how bad the weeds have spread again. But it was totally fine! A fun surprise! It gave me the chance to replant some of my selfsowing flowers, like agastache, poppies and violets and do some reorganizing at my herb and flower beds. I try to keep those spots messy for the insects that help me take care of the garden, but some of the thyme wasn't looking good anymore and the echinops seedlings were taking over a bit. I'm going back again today to sow some extra flowers and to start sowing the first seeds, like beetroot, spinach, carrots, endive and lettuce.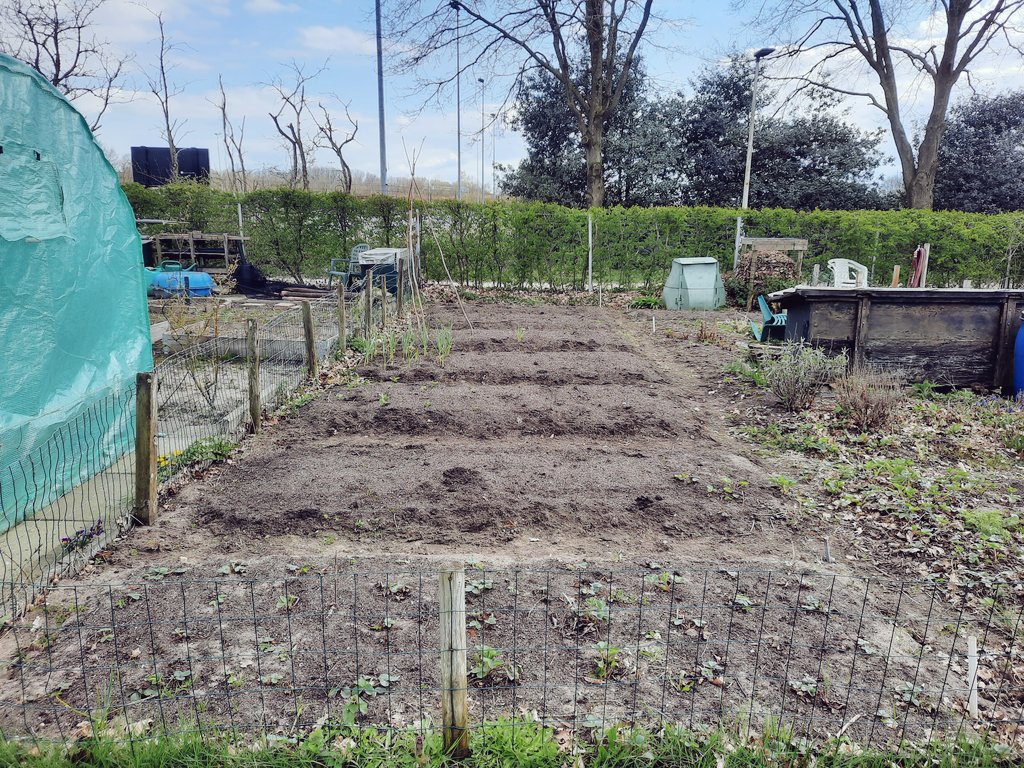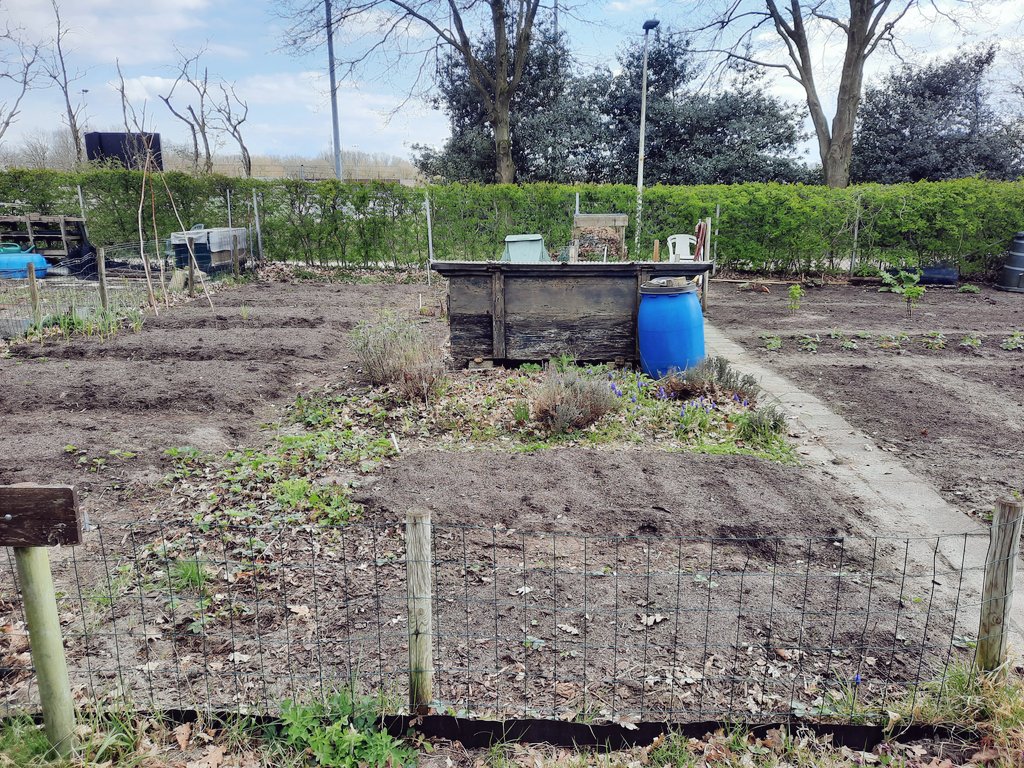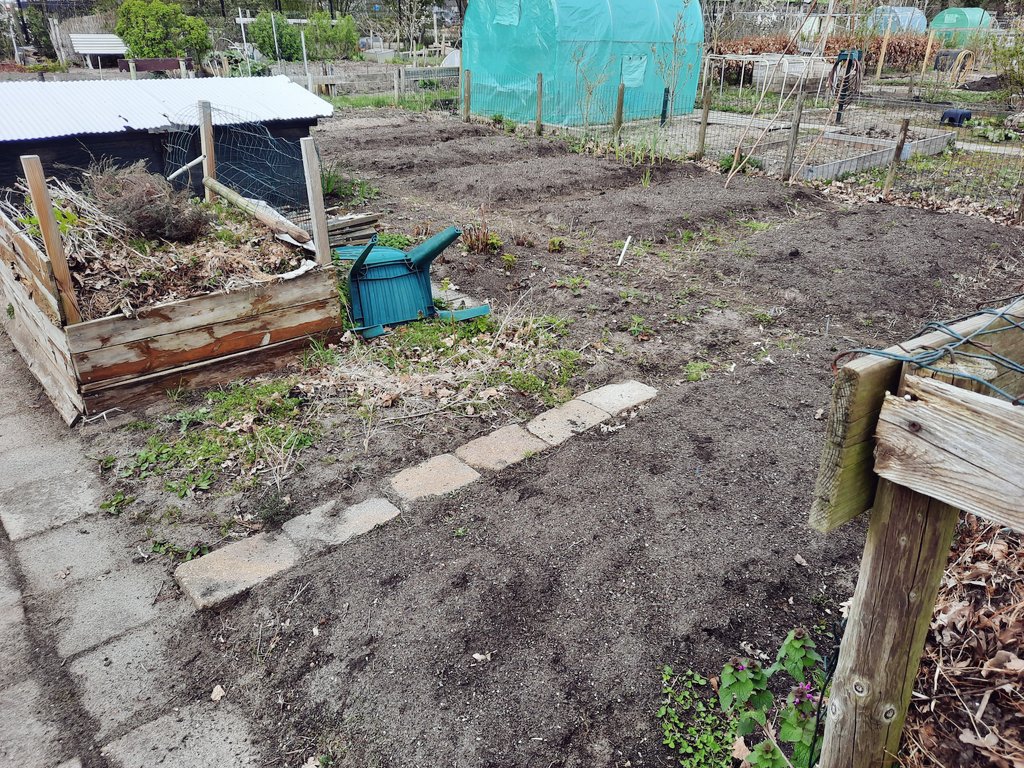 Meanwhile at home, my pumpkin, cucumber and tomato seedlings are doing well! Sadly my bell peppers are doing less well. It's probably because it's still so cold but I also used old seeds, they have hardly sprouted and are growing really slow at the moment. Instead of my usual 10 to 15 plants, I now have 4. It's okay though, any harvest is a bless and I only use them to make soup. That truly is a favorite summer treat. A bell pepper and linseed soup with some of my selfgrown carrot and tomato added to it. But if this is the only thing not wanting to grow this year, I'll take it! My harvest last year were only a bunch of pumpkins and potatoes and kilo's and kilo's of strawberries. I've enjoyed all of it, but it was by far my worst gardening season. Really sad. Especially since we had so much extra leisure time!
So better hope this year! Even though we are still looking for a new home, I have decided to continue the garden. It's a great place to release stress and with the vaccines being pushed back and back again, I know I truly need that. Besides, I wouldn't know were to store all of those strawberry plants!