Yes it is that time of the year again! And this year I finally started on time and actually had the time to do it: crafting Christmas postcards.
While celebrating Christmas will be all kinds of different this year, it won't stop me from sending out a big batch of post cards. I will both send-off left-over post cards from previous years as make my own. The first ones I have made are made from 3D die-cut sheets I bought last year, but I am also planning on drawing and painting my own.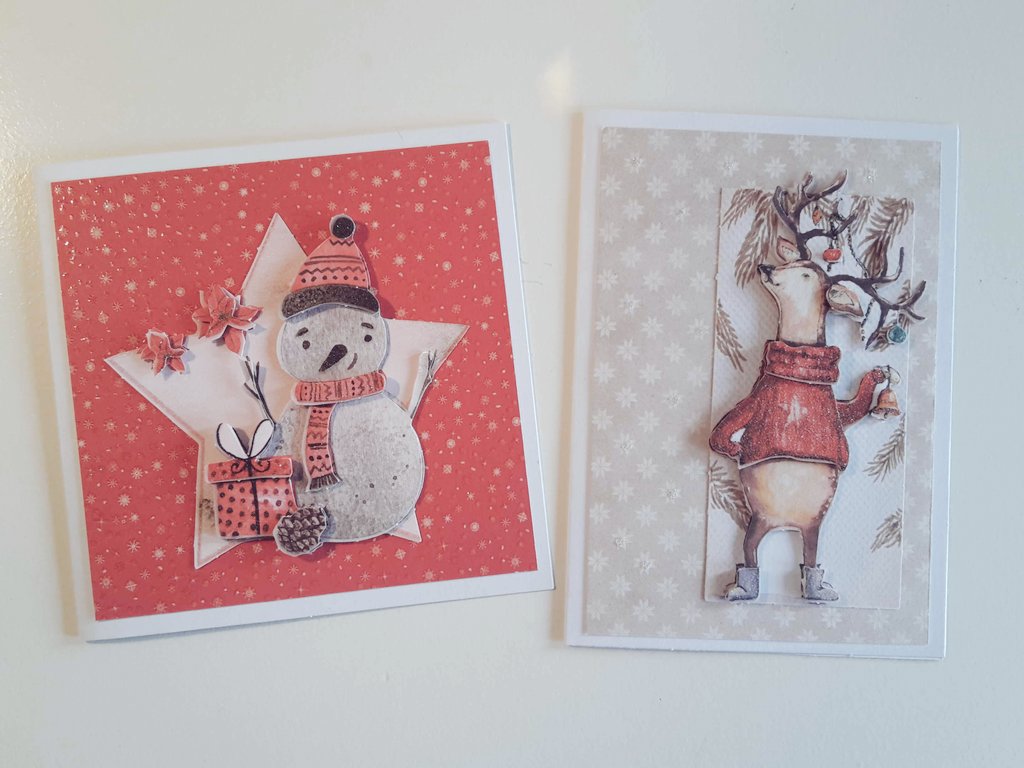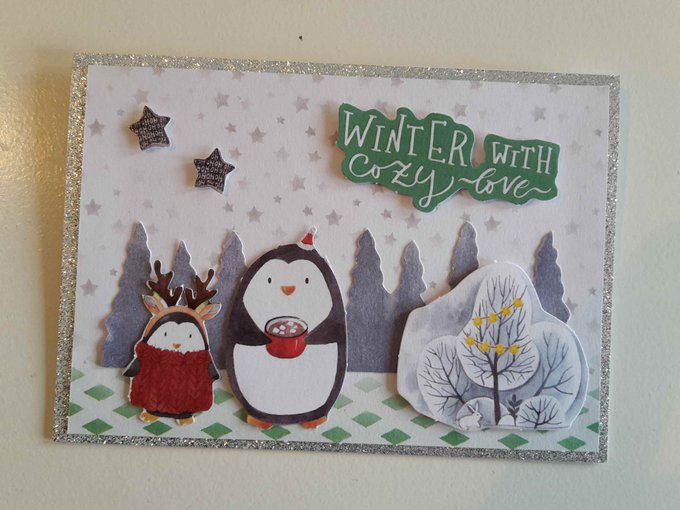 As you can see I am trying to keep away from "holly jolly" "merry and bright" but instead go for a cozy winter vibe. Not everyone will love Christmas this year, many won't be happy while having to stay away from their families. But hopefully everyone can make it a cozy comfortable day!
I am looking forward to make even more postcards. But what about you? Do you make your own postcards? What technique do you prefer? Tell me all about it in the comments! I would love to read about it. 🙂