Sometimes you don't have any inspiration for months, due to life happening, and sometimes you have about 14 subjects lined up to blog about. Let's hope I will get them all out of my fingers!
Today's post is about my favorite reads of 2021, which happens to collide with That Artsy Reader Girl's Top Ten Tuesday and a great incentive to actually start writing.
I have read many good books this year, and have MORE than 10 5-star reads on my having-read list. Mostly within series. My average rating so far is 3.9 stars over 81 books and I can honestly say that I have reached my goal "to go above the 3.5 star average rating". Yess!! I have also DNF-ed more, but I will write about those another day.
So let's have it! What were my favorite reads of 2021?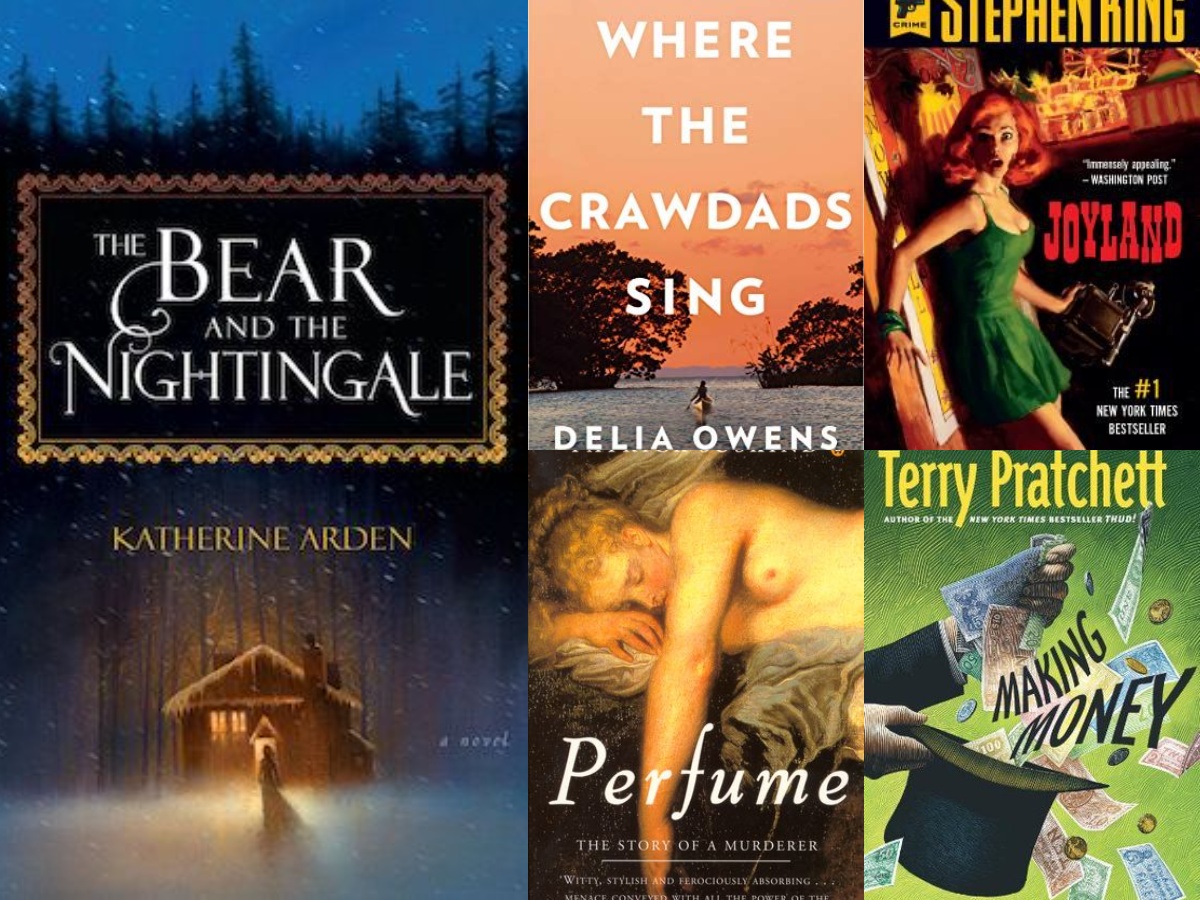 The Bear and the Nightingale by Katherine Arden
This (Winternight trilogy) was a reread at the beginning of this year and I absolutely loved it AGAIN. This Russian winter fairy tale of courage, bravery and sacrifice has very pleasing aesthetics to the mind-eye. It calms and relaxes, telling its ancient stories, while at the same time the story tenses you up during the epic battles. There is even a romance in here which melts me every time. I always read this series too fast, enchanting as it is, and I have gone to a lot of trouble during the lockdown and supply chain troubles to get all three of them in their original hardback editions when I heard they would go out of stock.
Where the crawdads sing by Delia Owens
I usually skip hyped up books, but this one… I am so glad I didn't! It's an emotional story about utter loneliness, the longing to belong somewhere, the fear that comes with that and a deep strong love for nature, as that is the only thing to understand. Just like Tate and Chase I fell in love with this girl, growing into a woman, struggling but also brave enough to catch an opportunity. The mystery around the court case and Kya's life in the marsh felt like two different books to me, even though they were intertwined from the beginning. I simply did not want her to be the suspect and felt very protective of her.
Joyland by Stephen King
Stephen King is very good in making a story start late and spending at least half of the book on introductions. This story is no exception, except that it has a bit of a different ring to it as it is more character based and you are not even wondering when the story will be starting. And when it does, it's actually a bit sad to know you are getting to the end and will be missing these wonderful characters. I fully admit this story made me cry and it was hard to lay down and not just read it in one go. Even with trying not to read it too quickly, I finished within one day.
Perfume the story of a murderer by Patrick Süskind
This is one of my favorite movies, and I really wanted the book to be better than the movie. For a short moment I felt scared that the book was NOT as good or better than the movie. But soon the poetic words about all the ugliness of medievel cities like Paris drew me in and held me hostage till the last page. Can a book about a murderer committing his crimes be beautiful and poetic? Yes it can, and this story totally proves it. I can't describe why though, you would have to read for yourself. The writing style is just magnificent. Have you ever tried describing all the scents of the world? Patrick Suskind manages to do just that, in a way that you can actually feel them.
Making Money by Terry Pratchett
As I am reading my way through Discworld I thought the Watchmen series would be my favorite and for long they have been, but now that I am reading all of Moist von Lipwig's adventures I am actually thinking I like these more! They are so funny and filled with all kinds of technical details. I just can't stop laughing. Sometimes even pages later, there is a reference to something that happened before and I am just laughing all over again. Yes, out loud! My favorite of Moists' stories is still Going Postal, but Making Money makes so much fun of bureaucracy and that being a banker is basically the same as being a conman that it's a good follow up.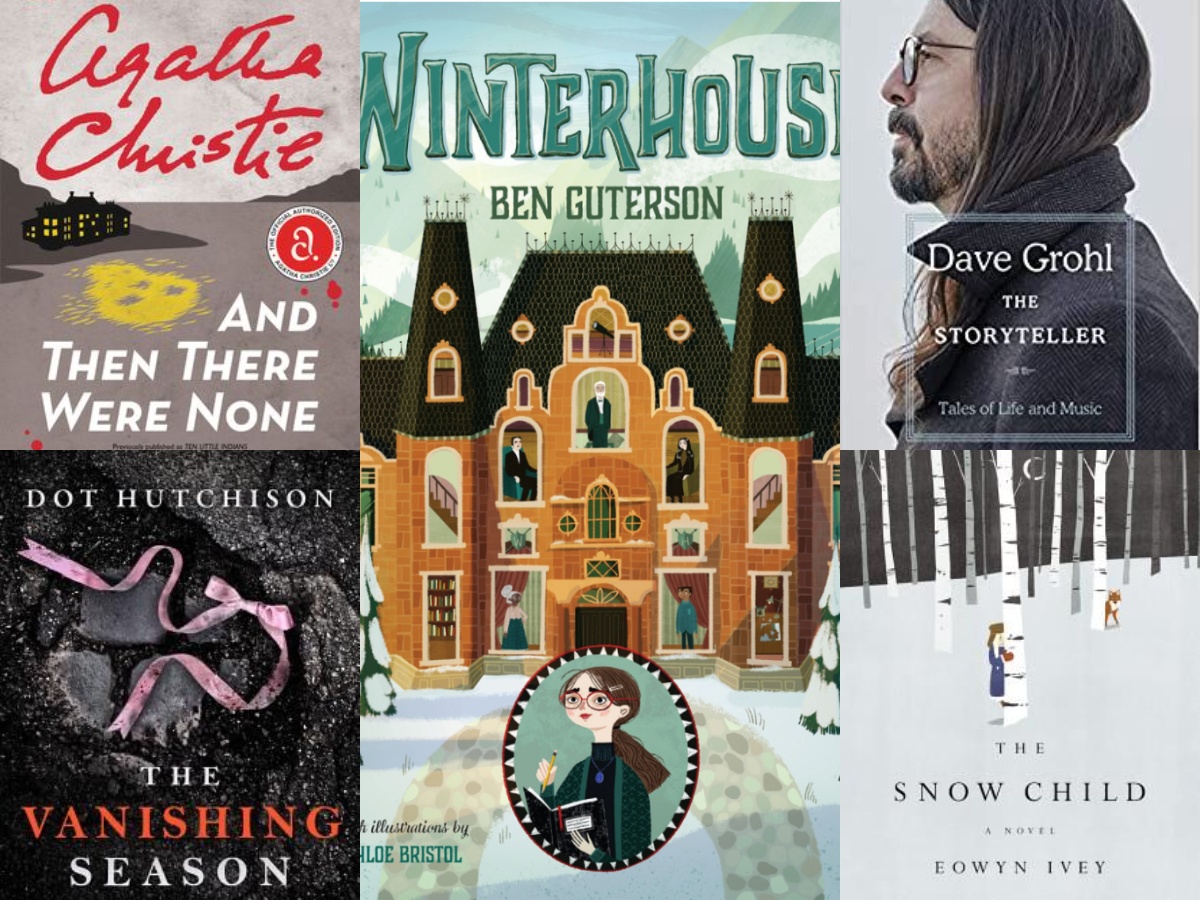 And then there were none by Agatha Christie
Interesting! After reading multiple Miss Marples these last few years, this one had a nice fast pace to it. You can really tell she had a lot of fun writing And then there were none. I read it in just 2 days. And even though I had my suspicions about the murderer, Agatha Christie totally threw me off guard when killing that suspect. Should have thought about it more, but it is all explained at the end. As always ofcourse, but this time she really got me.
The vanishing season by Dot Hutchison
This one too, is part of a series, and the last one of them. In each one of the books you're follow different characters of the FBI's Crimes Against Children team, which makes it hard to know you will have to part with them after, but Dot wrote a good ending to the series so you won't feel too terrible about it. And of course we can start reading all over again! It was also very rewarding to finally solve that case you have been reading a couple of books about.
The Storyteller by Dave Grohl
This was quite recent, so you might remember my previous review. When Dave Grohl writes a book, that is pretty interesting on it's own. But then he also narrates his own audio version? HELL YEAH! I'm here for this. It was surprisingly emotional. And even if you are not a fan of Dave Grohl, Foo Fighters or are sick of Nirvana stories, this is a solid recommendation. It is about a young boy, finding a passion, giving up everything else to pursuit that passion and the long struggle that has been. To becoming something. But also about him being a kid, to grow up, to become a father. And… about being a geekish fanboy suddenly living the dream between all those people you have always admired from afar.
The snow child by Eowyn Ivey
Tragic and sad, but also very beautiful. I was a bit surprised about how much this magical story got to me, as I usually don't understand the longing of people to have children. I don't have this feeling myself, so I can't put myself in their place. Eowyn however, wrote it down so well, I was as happy as they were when they found their snow child, and as anxious and sad when they lost her. I could understand both their stories, but also have wanted to shake them up so many times and even had to tell my partner about their bad communication skills that brought so much sadness. It's a magical folkloric story, but also a touching real one. Fully deserves it's Pulitzer!
Winterhouse by Ben Guterson
Another recent read. And also another one out of my usual comfort zone as it is a Middle Grade. Even though this isn't aimed at adult, it was a very pleasant book to read. I even wanted to get pen and paper myself trying to figure out the mystery and all of the word games. I immediately requested the second part of the series to continue reading!
Of course, all of these are recommendations! So if you haven't read them yet, while they are on your shelve, PLEASE START READING THEM! 😉